OCTOBER 24, 2019
CELEBRATE HOPE: A BENEFIT UPLIFTING STORIES OF HOPE & RESILIENCE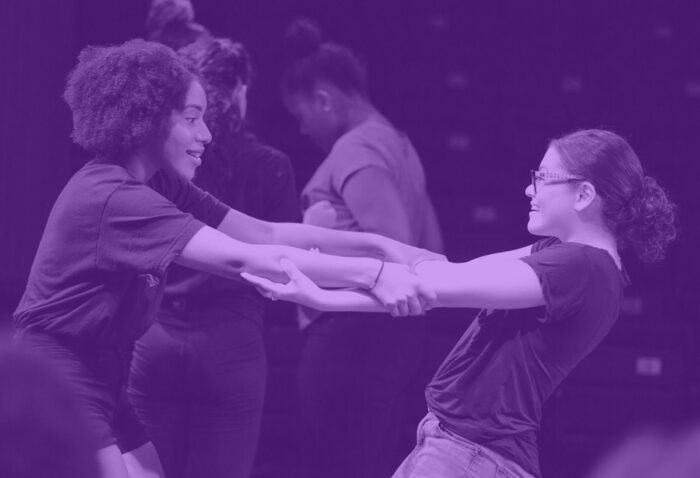 Celebrate Hope is Gibney's one-night-only benefit performance. Taking place during Domestic Violence Awareness Month, the evening highlights Gibney's decades-long commitment to transforming lives through movement. Join us as we work toward a more hopeful and violence-free future—together.
---
past events
MAY 9, 2019
GIBNEY GALA
#MOVEMENTTRANSFORMS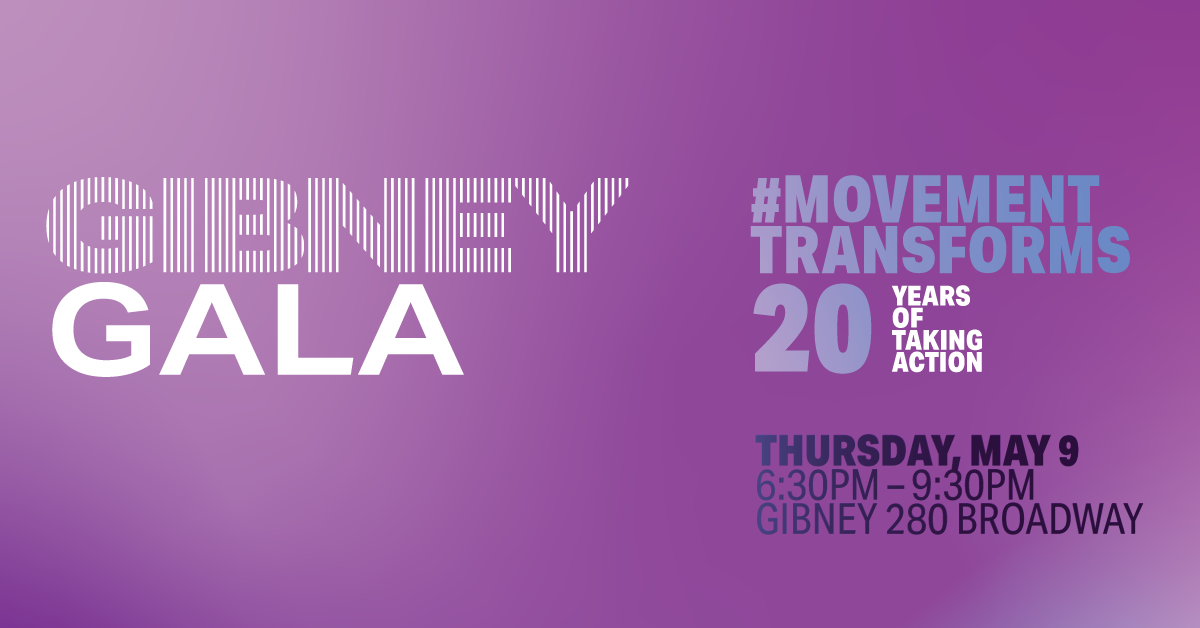 Join us as we celebrate 20 years of Community Action using movement to transform lives in shelters, in schools, and on stage. Gibney's 2019 Gala honors a collective of Champions who continue to make this work possible and will feature delicious food and drinks and moving performances by Gibney Dance Company and Sanctuary for Families' Survivor Leaders.
FEBRUARY 26, 2019
POWER IN MOTION
GIBNEY X SANCTUARY FOR FAMILIES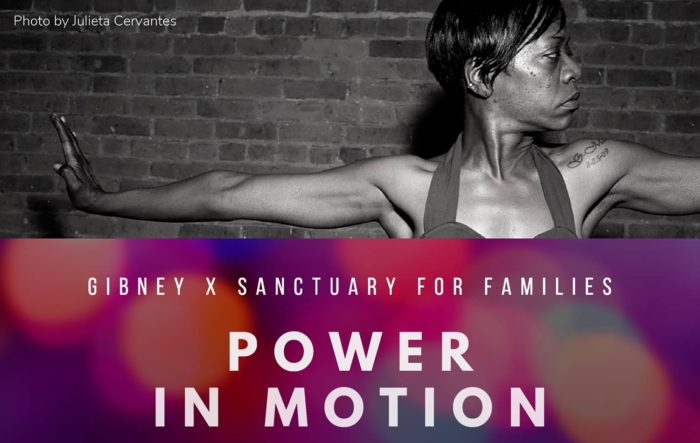 Power in Motion is a benefit co-hosted by Gibney and its inaugural Community Action partner, Sanctuary for Families. The event will take place from 6:30pm – 8:30pm at Gibney 280 Broadway (enter at 53A Chambers Street) and will feature pop-up performances by Sanctuary for Families' Survivor Leaders and Gibney Dance Company. Wine and appetizers will be served. Join us as we uplift voices of survivors of gender violence through the power of art and dance. Click here to purchase your $100 tickets or to make a contribution in support of Gibney and Sanctuary's collective work with survivors of gender violence.
November 16, 2018
Gibney Dance Company's Opening Night Reception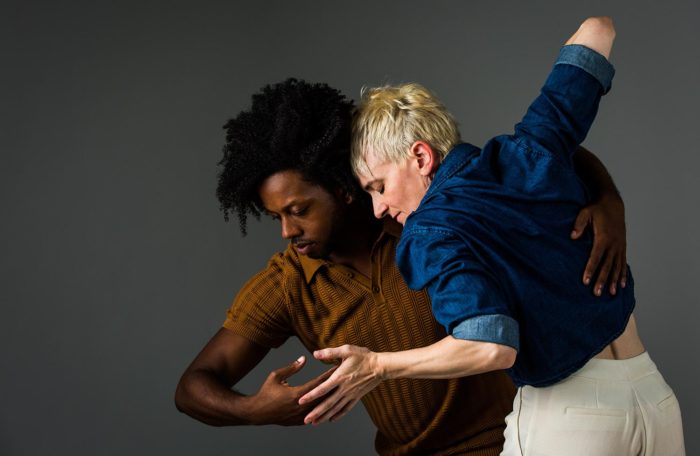 Gibney Dance Company's (GDC) Opening Night Reception kicked off the Company's Fall Season! Attendees met and heard from GDC Founder & Gibney CEO & Artistic Director Gina Gibney, 2018 Princess Grace Award Winner Shamel Pitts, and acclaimed choreographer Adam Barruch. Guests then enjoyed the first look of Pitts' MENAGERIE and Barruch's Imprint Ghosts. The evening concluded with a post-show party with GDC's Co-Directors, Artistic Associates, and all collaborating artists. Thank you to all who joined us to celebrate!
October 23, 2018
Arts & Social Justice Breakfast: #MeToo – What's Next?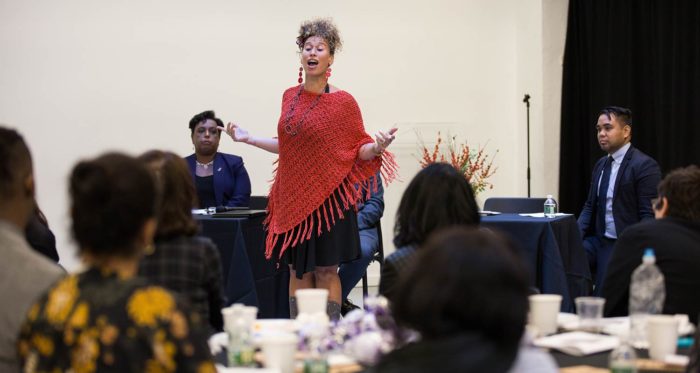 This year, Gibney's annual Arts & Social Justice Breakfast centered on advancing the conversation about the #MeToo movement and where it might be headed. The panel included Andrew Sta. Ana, Director of Legal Services at Day One; Qurrat Ann Kadwani, Award-Winning Actress, Producer, MC, TV Host, and Philanthropist; and Robin Pogrebin, New York Times Reporter. Emmy Award-Winning Writer and Cultural Activist, Kayhan Irani participated as the moderator. Thank you to all who joined to participate in this vital discussion.
October 11, 2018
Move Beyond Violence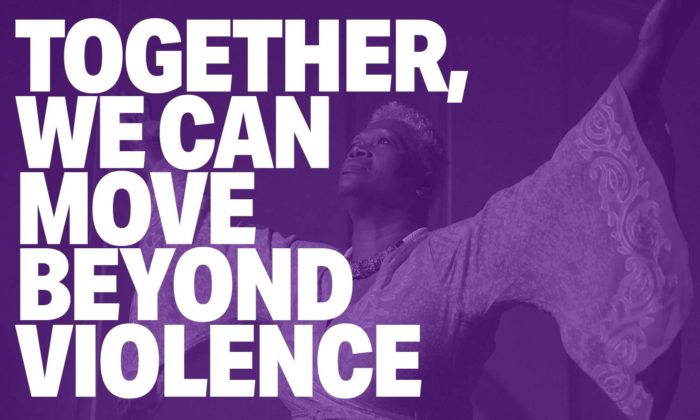 Gibney's Move Beyond Violence Benefit Performance celebrated and raised funds for Gibney's decades-long commitment to Community Action. It featured performances by Morley, Sanctuary for Families' Survivor Leaders, Gibney Dance Company, and Truthworker Theatre Company. Dr. Loree Sutton, Commissioner for New York City's Department of Veterans' Services provided remarks, along with Artistic Director & CEO Gina Gibney, Gibney Board member Joan Hutton-Mills, and two young leaders from Day One. Thank you to all who helped make this evening a success, especially our fantastic Host Committee!