Winter Intensive with 10 Hairy Legs

Winter Intensive with 10 Hairy Legs
with 10HL Company Members Alex Beigelson, Robert Mark Burke, Derek Crescenti,
Will Tomaskovic, and founding Artistic Director Randy James
Tuesday, January 2 – Saturday, January 6/ 10:00 am-4:00 pm
Gibney Dance 280 Broadway (Enter at 53A Chambers St.)
All Inclusive Fee : $350
Technique Drop-In available 10:00 am – 12:30 pm / Drop-In Fee: $20
10 Hairy Legs, the all male repertory dance company, provides a deep exploration of modern technique and the creative process, taught by founding Artistic Director Randy James and company members who are Master Teachers in their own right.
Daily schedule includes Ballet Barre, Contemporary Technique and Creative Process, along with 'Lunch Talks' with the company. Informal public showing of work created during the intensive on Saturday, January 6 at 4:00pm

---
10 Hairy Legs is an all-male repertory dance company performing existing and newly commissioned works. Since our founding in 2012 we have commissioned 14 works from choreographers including Doug Varone, Doug Elkins, Tiffany Mills, Manuel Vignoulle, Julie Bour, Megan Williams, Al Blackstone, Raja Feather Kelly and founder Randy James. We have served more than 75,000 patrons, students, artists and educators throughout the NY/NJ region, in NYC at BAM Fisher/Fishman Space, New York Live Arts, The 92nd Street Y, Brooklyn Dance Festival, Modern Dance at Bryant Park, Dixon Place, Gibney Dance, Joe's Pub, West End Theatre, Fire Island for the DRA Benefit Week End, Dance at Socrates, Koresh Come Together Festival; in 2017-2018 will tour to 10 states outside of NJ; broadcast nationally and internationally on NJTV's State of the Arts, The Meredith Vieira Show and Nick Cannon's Red Nose Dancathon, and in residence at the Kaatsbaan International Dance Center.
We provide a wide range of education programs for all ages focusing on the many facets of maleness as expressed through dance, serving more than 6,500 students and educators each year. In 2015 10 Hairy Legs launched 10 HL Projects, which includes women for specific productions outside of the all male company.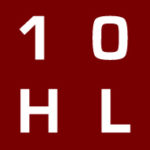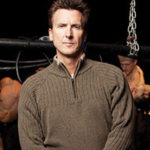 Randy James
, Founding Artistic Director of 10 Hairy Legs, has made a significant impact in the field of dance for more than three decades locally, regionally, nationally and internationally as a highly regarded dancer, choreographer, teacher, guest lecturer, panelist and staunch advocate of the arts. His impact in the field led The Geraldine R. Dodge Foundation to cite him as "The Patron Saint of New Jersey dance" in 2010. As a choreographer, James has created more than 40 works on his own companies and on 16 other professional companies throughout the United States, garnering positive reviews from The New York Times and The Village Voice. The New Jersey State Council on the Arts/Department of State honored him three times with Choreography Fellowships in 1995, 2002 and 2014 in recognition of his artistic excellence and named him "Distinguished Teaching Artist." As an Associate Professor of Dance, James has been a member of the dance faculty at Mason Gross School of the Arts, Rutgers University, since 1998.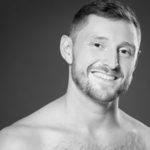 Alex Biegelson
 dances with Zvi Dance and has worked with Carolyn Dorfman Dance Company, Nicole Smith, Project: Smith; Nimbus Dance Works, Randy James Dance Works, and toured internationally with Freespace Dance. Alex is a Founding Member of 10 Hairy Legs and serves as our Associate Director. Born and raised in New York City, Alex has been involved in theater and dance since the age of nine. He took a unique route to dance by working with Susan Slotnick touring around the tri-state area in 1997 in her work Figures in Flight. In 2001 he furthered his traditional dance training at the Professional Performing Arts High School in Manhattan and the Alvin Ailey School though the PPAS program as a fellowship student within the Junior Division. Alex earned his BFA from Mason Gross School of the Arts, Rutgers University in 2009. Alex is a founding member of 10 Hairy Legs and serves as Associate Director.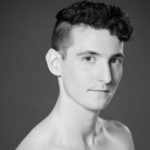 Robert Mark Burke
 is a dancer, choreographer, director and teaching artist. Robert has shown his work throughout the United States including the wild project, Dixon Place, Paramount Theater (Boston), Hofstra University, Rutgers University, Rider University, and Dance New Amsterdam. Robert has apprenticed for Doug Elkins, and currently dances with Randy James' 10 Hairy Legs, Megan Williams, and Meagan Woods and Company.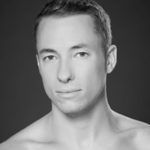 Derek Crescenti
, originates from Detroit, Michigan. He received his BFA from the University of Michigan where upon graduation he was awarded the 2011 Earl V. Moore Award in Dance. He danced with Donald Byrd's Spectrum Dance Theater in Seattle, WA from 2011-2014 and has also worked with Nejla Yatkin, Gierre Godley, Keigwin + Company and the Mark Morris Dance Group in The Hard Nut and L'Allegro, il Penseroso ed il Moderato. He has performed works by Donald Byrd, Olivier Weavers, David Parker, Doug Elkins, Doug Varone, Manuel Vignoulle, Megan Williams and while at the University of Michigan, Rennie Harris, Laura Dean, Paul Taylor and Merce Cunningham (arranged by Jean Freebury). Other training includes San Francisco Conservatory of Dance, Merce Cunningham Studio and the American Dance Festival where he performed a world premiere by Tatiana Baganova. Derek also dances with Daniel Gwirtzman Dance Company.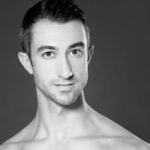 Will Tomaskovic
, from Flemington, NJ, received his early dance training at Princeton Dance and Theater studio under the tutelage of Susan Jaffe and Risa Kaplowitz. He graduated from Mason Gross School of the Arts at Rutgers University with his BFA in Dance. While at Rutgers he performed works by Stefanie Batten-Bland, Julie Bour, Julia Ritter, John Evans, Jennifer Muller/The Works, Merce Cunningham (arranged by Banu Ogan), as well as Randy James. In 2014, Will traveled to Istanbul to perform an immersive theater work with Julia Ritter/Ayrin Ersoz. He has apprenticed for Keigwin+Co for their Joyce Season, is a performer with Bryn Cohn + Artists, a teaching artist with Man in Motion, Inc., and is a current member of Zvidance.
Photos courtesy of 10HL.