Imagining
A Gibney Journal
Issue 3
Letter from the editor
With the turning of the year, we bid farewell to our friend Dani Cole, formerly Editorial Associate of this journal, who has moved on to graduate studies and fresh opportunities. Dani has been one of the most resourceful and forward-thinking members of the Gibney staff and a joy to know. Deep caring is the hallmark of every aspect of her work, and I can attest that the artists she has served as Artist Coordinator with Gibney's Performance and Residencies team have felt this, greatly benefiting from her empathy and diligence. I wish Dani much-deserved success and happiness!
Well, people, we have finally made it past 2020! Take a moment to pat yourselves on the back—but only a moment.
Normally, a new year would bring a bright sense of uplift, a quickened excitement for what might lie ahead. But, let me tell you, if what you're feeling this month is more low-key—or even apprehensive—who on earth could blame you? We've been through a lot. We've been through, in some instances, the previously unimaginable. And we're not done struggling.
Yet, we're here, and the work awaits. I'm just finishing Alicia Garza's The Purpose of Power: How We Come Together When We Fall Apart (One World, 2020), gaining an understanding of what Black Lives Matter activists mean when they say BLM decenters leadership. As co-creator Garza explains, Black Lives Matter is not "leaderless," as it has sometimes been described. It is leader-full, eschewing a focus on one or a few charismatic figures whose political or moral downfall or death could sink an entire movement. Instead, BLM fosters and supports widespread, equitable, collaborative leadership—an organizing strategy that we, in a fragile field like dance, might do well to adopt.
As the new year opens, I do feel good knowing that I am in community with the writers who appear in this edition of Imagining—Anthonywash.Rosado, Gregory King, Kiebpoli Calnek and…wow…Dani Cole! Writers of all kinds have been setting examples of courageous leadership since I was a wee child, and I didn't realize it, didn't even see my own writing as a form of leadership, until recent years. But there's a reason writers, as well as other artists, come under attack from authoritarian regimes: for the experiences they seek, the questions they ask, the stories they carry, the important changes that experience, questions and truthful stories make inevitable.
The idea for Imagining came about during the early days of the pandemic shutdown. But what could be seen—and, perhaps, experienced—as a substitute outlet for creative energy quickly proved itself to be a medium of resistance in its own right. I hope this journal can continue to be a gathering place and intersection of writer-leaders we need to hear from now.
Eva Yaa Asantewaa
Senior Director of Artist Development & Curation
Editorial Director, Imagining: A Gibney Journal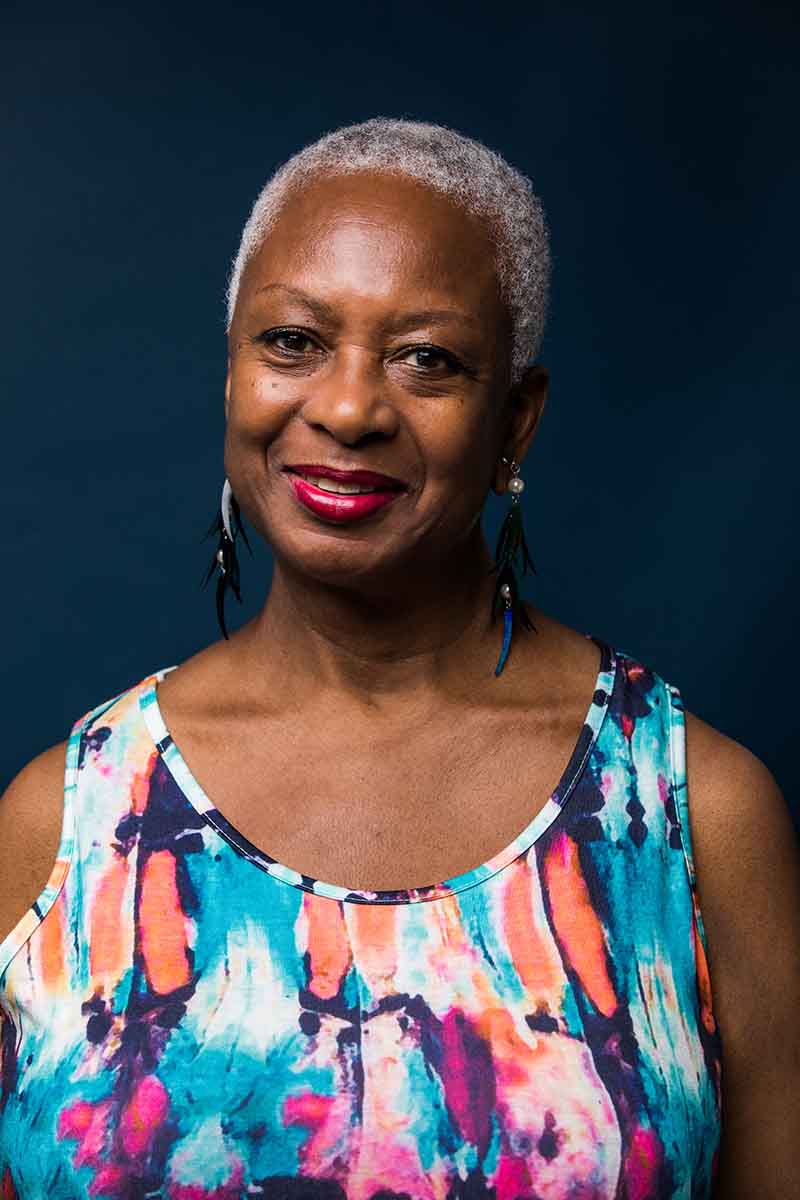 DISCLAIMER: Opinions expressed in Imagining: A Gibney Journal are the writers' own and do not necessarily reflect the views, strategies or opinions of Gibney.