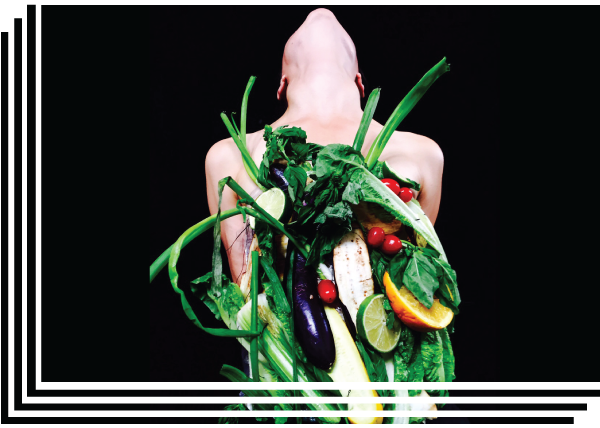 Work Up is a residency, professional development program, and performance opportunity that supports emerging dance and performance artists whose work demonstrates risk, relevance, and research.
Emphasizing the articulation of a choreographer's ideas in both movement and language, Work Up artists will be selected through a two-tiered application process including a written submission and a live audition. Nine works will be selected for presentation on three shared programs, each featuring three artists. Each program will receive two performances in Studio C at Gibney Dance 280 Broadway in March 2018
Work Up artists receive a $1,000 performance fee and 30 hours of granted rehearsal space. Additionally, Work Up artists will meet as a cohort for three informal showings between November 2017 and February 2018. They will also have the opportunity to participate in professional development workshops.
Work Up is committed to building context around the work of emerging artists, from the initial submission process to the final performance experience. Gibney staff will work with the selected artists to consider the ways in which they can work with an institution to contextualize their artistic practice and articulate their ideas. This will happen through conversations at the informal showings, engagement with the Dance Technology Initiative, and the development of a visual art piece to be exhibited as a group show in the gallery space at 280 Broadway.
View the full program guidelines and application below.
Work Up has been made possible with generous support from the Howard Gilman Foundation and with additional support from the SHS Foundation, the New York City Department of Cultural Affairs, the Jerome Robbins Foundation, and the Harkness Foundation for Dance.
---
Guidelines & Important Dates
Please review the Application and Audition Guidelines thoroughly before submitting your application.
View the Guidelines →
Important Dates
Work Up Info Session
The Learning & Leadership Studio at 280 Broadway
Tuesday, August 15, 1:00 – 2:30 pm
Tuesday, August 22, 6:00 – 7:30 pm
Work Up Application Submission Date
Wednesday, August 30, 10:00 am
Audition Notifications
Tuesday, September 26
Live Auditions
Studio C at 280 Broadway
Wednesday, October 25, 9:30 am – 6:30 pm
Thursday, October 26, 9:30 am – 6:00 pm
Friday, October 27, 9:30 am – 3:30 pm
Performance Dates
Studio C at Gibney 280
Work Up 4.1: March 2 and 3, 8 pm
Work Up 4.2: March 9 and 10, 8 pm
Work Up 4.3: March 16 and 17, 8 pm
Informal Showings
Location TBD
Monday, November 13, 6:00 – 7:30 pm
Monday, December 11, 6:00 – 7:30 pm
Monday, February 6, 6:00 – 7:30 pm
Professional Development Workshops
The Learning & Leadership Studio at 280 Broadway
Tuesday, November 14, 6:30 – 8:30 pm, DEEP: Get Stable / Financial Literacy
Tuesday, December 12, 6:30 – 8:30 pm, DEEP: Social Media
Tuesday, January 9, 6:30 – 8:30 pm, DEEP: Get Healthy
Tuesday, January 30, 6:30 – 8:30 pm, DEEP: National Dance Project Info Session
Gallery Exhibition
Install dates: Monday, February 12 – Thursday, February 15 (Exact dates TBD)
Exhibition Dates: Friday, February 16 – Saturday, March 17 (Exact dates TBD)
De-Install Dates: Monday, March 19 – Friday, March 23 (Exact dates TBD)
How to Apply
We have received 100 submissions and the Work Up application is now closed.
Past Season: Work Up 3.0

Work Up 3.1
April 7 - 8, 2017

Kareem Alexander & Company
Rachel Sigrid Freeburg in collaboration with s.lumbert
Millie Heckler and Samantha Lysaght 

Learn More →

Work Up. 3.2
April 14 - 15, 2017

effie bowen
IV Castellanos and Amanda Hunt
Veraalba Santa 

Learn More →

Work Up 3.3
April 21 - 22, 2017