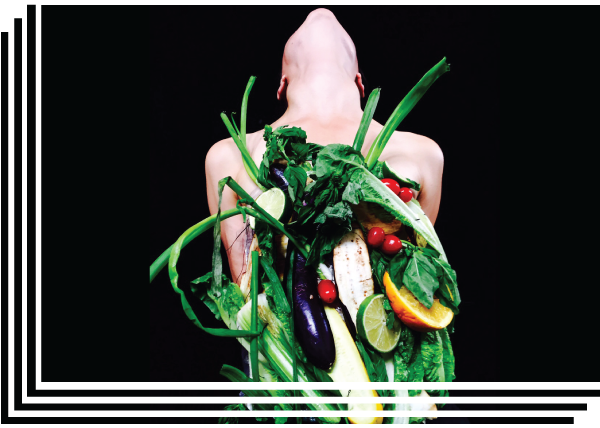 Work Up puts ideas on stage.
This series supports the development of emerging dance and performance artists whose work demonstrates risk, relevance, and research.
Emphasizing the articulation of a choreographer's ideas in both movement and language, Work Up artists are selected through a two-tiered application process including a written submission and a live audition.
The program is committed to building significant context around the work of emerging artists, from the initial submission process to the final performance experience. This is done, in part, through the development of an exhibition component in our gallery space.
Work Up artists also receive a $1000 performance fee and 30 hours of granted rehearsal space. Additionally, Work Up artists will have the opportunity to meet for classes and one-on-one consultations with Gibney Dance staff members on grant writing, marketing, and other communication strategies.
Work Up has been made possible with generous support from the Howard Gilman Foundation and with additional support from the SHS Foundation, the New York City Department of Cultural Affairs, the Jerome Robbins Foundation, and the Harkness Foundation for Dance.
How to Apply
The Work Up 3.0 application is now closed! We have reached 100 submissions and this year's application is no longer available. Thank you for your interest.
View the full Guidelines →
Important Dates
Written Application Submission Period (will close when we reach 100 applications)
Monday, October 10, 9:00 am
Live Auditions
Wednesday, December 7, 9:30 am – 6:30 pm, Studio C at Gibney 280
Thursday, December 8, 9:30 am – 6 pm, Studio C at Gibney 280
Friday, December 9, 9:30 am – 3:30 pm, Studio C at Gibney 280
Performance Dates
Work Up 3.1: April 7 and 8, 8pm, Studio C at Gibney 280
Work Up 3.2: April 14 and 15, 8pm, Studio C at Gibney 280
Work Up 3.3: April 21 and 22, 8pm, Studio C at Gibney 280
Eligibility
Artists who are currently enrolled in an undergraduate or graduate university program are not eligible to apply. If you presented your work in Work Up 2015 or 2016, you are not eligible to apply for the 2017 program. If you applied or auditioned last year but did not present your work, you are eligible to apply again this year.
All works auditioned must be complete and between 10 and 20 minutes in length.
If you are not available for any of the listed audition or performance dates, please do not submit a written application. We encourage you to apply next year if you're available!