Art + Action Intensive: Addressing Forced Migration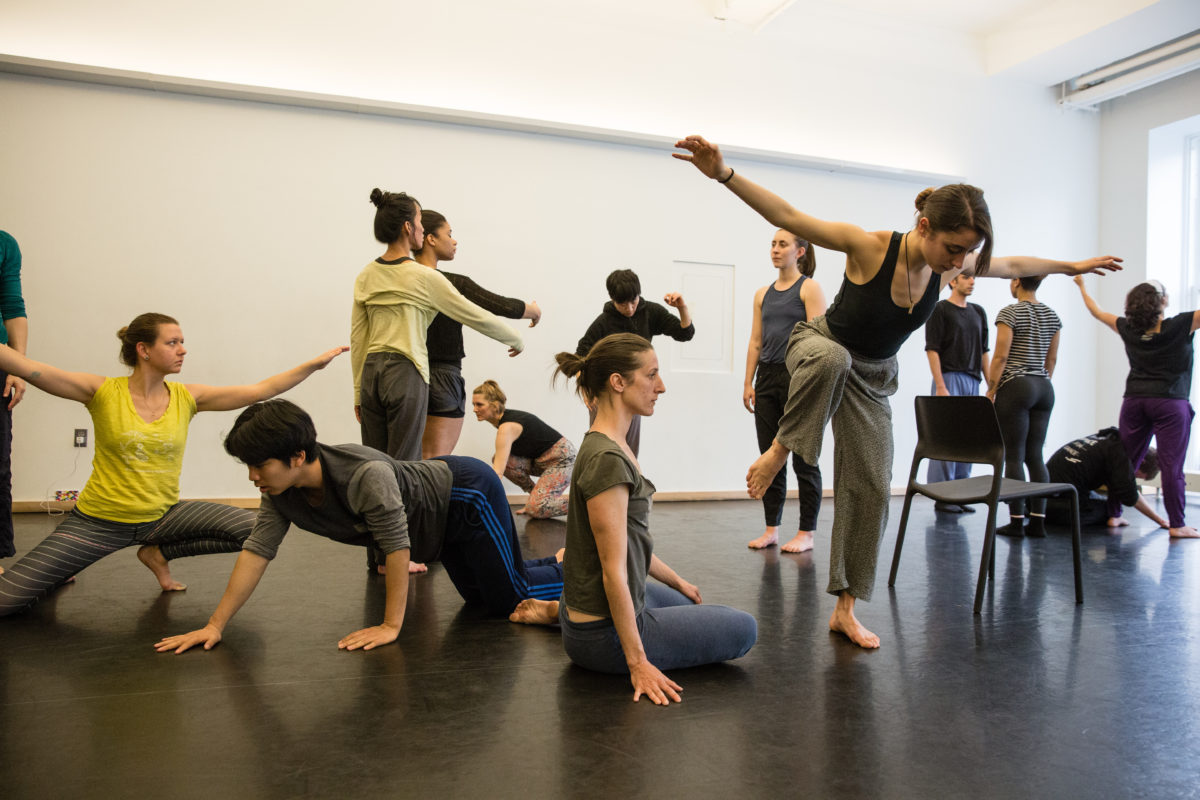 WITH DESPINA SOPHIA STAMOS & ASTEP
SLIDING SCALE: $15, $25, $35
Join us for two workshops which will explore ways to address forced migration through movement based modalities. By contextualizing creative physical practice as a civic and social endeavor, this workshop will make connections between dance and world building. Open to any artist looking to expand their practice and learn ways to take action in their communities.
Despina Sophia Stamos offers passTRESpass, which poses questions about the ways we negotiate boundaries in human relationships, physical space, and cultural practices. ASTEP offers an introduction to the pedagogical techniques they use to bring movement and the arts to children and young people affected by forced migration. This workshop will explore methods of crafting movement and arts classrooms that are welcoming to all, regardless of language or histories of trauma, particularly in the context of forced migration. Open to any artist or Teaching Artist interested in learning methodologies and pedagogical practices that can be brought to any classroom or rehearsal space.
SCHEDULE
2:15 – 3:45 – First Workshop facilitated by Despina Sophia Stamos
3:45 – 4:00 Break/Process
4:00 – 5:30 Second Workshops facilitated by ASTEP
5:30 – 5:45 Break/Process
Due to an emergency, facilitator Katja Kolcio will not be able to participate in the Art + Action Intensive: Addressing Forced Migration.
---
ABOUT THE FACILITATORS
Born in Greece, raised in NJ, Despina Sophia Stamos has been an ongoing, dedicated member of the NY dance community since 1989. In addition to a long career with multiple dance companies, and founding her own project, the modern dance awareness society, (tmdas.org) she is a co-founder of Chashama, a vital resource creatively linking performers to unused space throughout the city for site-specific performance. She has also curated multiple dance events at a variety of locations, and created cross-cultural community dance projects across the world. She's linked her artistic work to social justice organizing through the Direct Action Network preceding the Occupy movement, and satirical guerilla dance group the Missile Dick Chicks.
In 2006, she initiated and collaborated on the performance project, passTRESpass, a multimedia installation in a former community market place about immigration, in Athens, with the United African Womens' Organization of Greece . The work has expanded since then to working with asylum seekers and Greek local artists in 2009, 2010, 2012 , 2013, 2015, 2016 and 2018. passTRESpass included over 100 participants during its 8 years of producing yearly three week intensive workshops, with approximately 20 performers per year ranging in age from 4 to 75, from Syria, Afghanistan, Iran, Iraq, Senegal, Mauritania, Albania, Tanzania and Greek artists and community members.
ASTEP was conceived by Broadway Musical Director Mary-Mitchell Campbell and Juilliard students to transform the lives of youth using the most powerful tool they had: their art. Today, ASTEP connects performing and visual artists with youth from underserved communities in the U.S. and around the world to awaken their imaginations and foster critical thinking. ASTEP works with many populations of young people, including those affected by forced migration. Through our work with the International Rescue Committee's Refugee Youth Summer Academy and our work with Lutheran Social Services, ASTEP brings the transformative power of the arts to children who have recently resettled in the US as refugees and asylees, as well as children currently classified as unaccompanied minors who are awaiting resettlement with a family member. Using the arts to give these children voice and choice, ASTEP gives them the tools to imagine and create a future that breaks the cycles of violence and displacement they have been caught inside of.
Copyright Gina Gibney Dance Inc., photo by Scott Shaw. 
---
ACCESSIBILITY
The accessible entrance for this location is located at 280 Broadway. Please note that this is a shared entrance with the New York City Department of Buildings. To access the elevator, attendees may be asked to provide a valid photo ID and go through building security, including a metal detector.
Requests for reasonable accommodation or for access to the 280 Broadway entrance after 5:00 pm or on the weekend should be made three days in advance by contacting Elyse Desmond at 646.837.6809 (Voice only), or by e-mailing elyse@gibneydance.org.