Art + Action Intensive: Addressing Forced Migration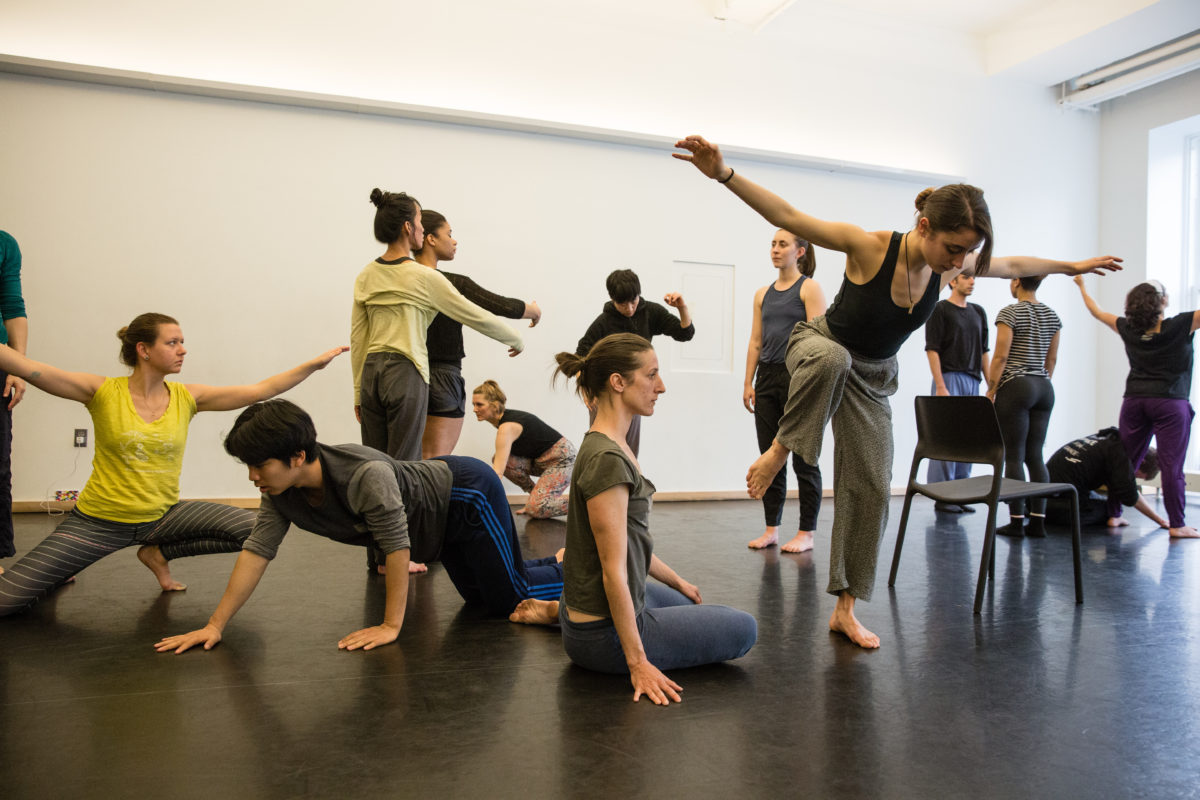 WITH DESPINA SOPHIA STAMOS & KATJA KOLCIO
SLIDING SCALE: $15, $25, $35
Join us for two workshops which will explore ways to address forced migration through movement based modalities. Despina Sophia Stamos offers passTRESpass, which poses questions about the ways we negotiate boundaries in human relationships, physical space, and cultural practices. Katja Kolcio offers Orientation: A social, political, and physical practice, which will consider the challenge of making creative practices accessible without sacrificing their integrity and depth. By contextualizing creative physical practice as a civic and social endeavor, this workshop will make connections between dance and world building. Open to any artist looking to expand their practice and learn ways to take action in their communities.
Copyright Gina Gibney Dance Inc., photo by Scott Shaw. 
---
ACCESSIBILITY
The accessible entrance for this location is located at 280 Broadway. Please note that this is a shared entrance with the New York City Department of Buildings. To access the elevator, attendees may be asked to provide a valid photo ID and go through building security, including a metal detector.
Requests for reasonable accommodation or for access to the 280 Broadway entrance after 5:00 pm or on the weekend should be made three days in advance by contacting Elyse Desmond at 646.837.6809 (Voice only), or by e-mailing elyse@gibneydance.org.