Community Dialogue: Stigma Around Mental Health in the Dance Field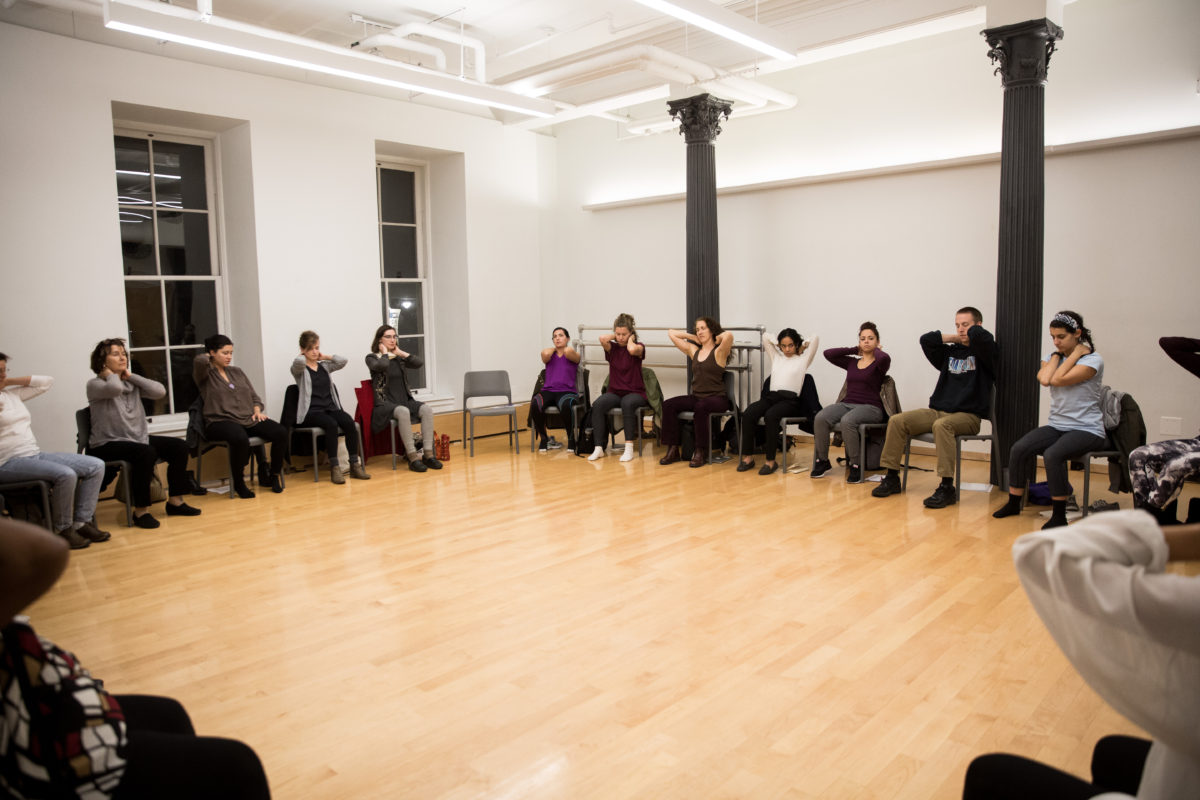 Join us for a community dialogue moderated by Heather Robles and Yasemin Ozumerzifon where we will begin to address and process the following questions: Is there a stigma around mental health in the dance field? Why? What are some healthy/unhealthy ways we as a field address or do not address mental health? How can we create spaces that are supportive, open, connected, and liberating?
Copyright Gina Gibney Dance Inc., photo by Scott Shaw.
---
ACCESSIBILITY
The accessible entrance for this location is located at 280 Broadway. Please note that this is a shared entrance with the New York City Department of Buildings. To access the elevator, attendees may be asked to provide a valid photo ID and go through building security, including a metal detector.
Requests for reasonable accommodation or for access to the 280 Broadway entrance after 5:00 pm or on the weekend should be made three days in advance by contacting Elyse Desmond at 646.837.6809 (Voice only), or by e-mailing elyse@gibneydance.org.