Gala 2019:
#Movement
Transforms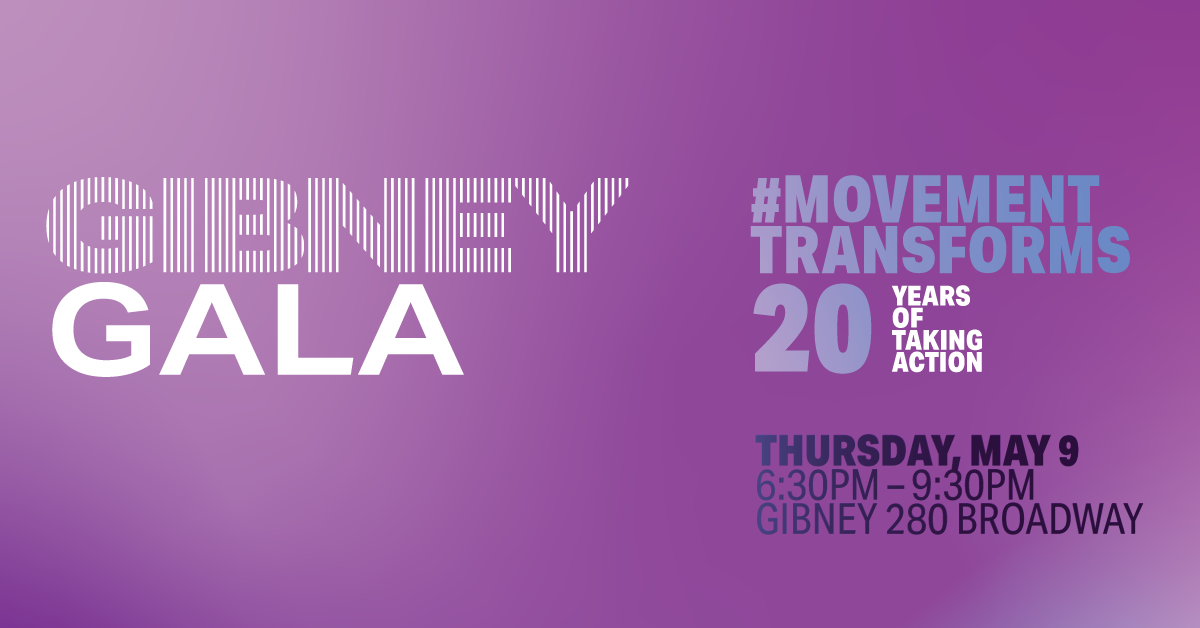 CELEBRATE
Join us as we celebrate 20 years of Community Action using movement to transform lives in shelters, in schools, and on stage. Gibney's 2019 Gala honors a collective of Champions who continue to make this work possible and will feature delicious food and drinks and moving performances by Gibney Dance Company and Sanctuary for Families' Survivor Leaders.
6:30 pm – Anniversary Toast & Hors d'oeuvres
7:00 pm – Gala Program
8:00 pm – Dinner & Dancing
CHAMPIONS
Dani Effron Kline & David Kline
Lynn & Marc Gitlitz
Jane & Jean-Marie Grenier
James W. Kennedy, Kennedy Berg LLP
Nancy Lashine
Macy's
Kim Manocherian
Jessica A. Marshall & Jerry Tepper
Bethany & Euan Menzies, The Ready Foundation
Sanctuary for Families
Alair Townsend
Pamela van Zandt, Gibney Founding Chair
Marcia L. Worthing
20 YEARS OF TAKING ACTION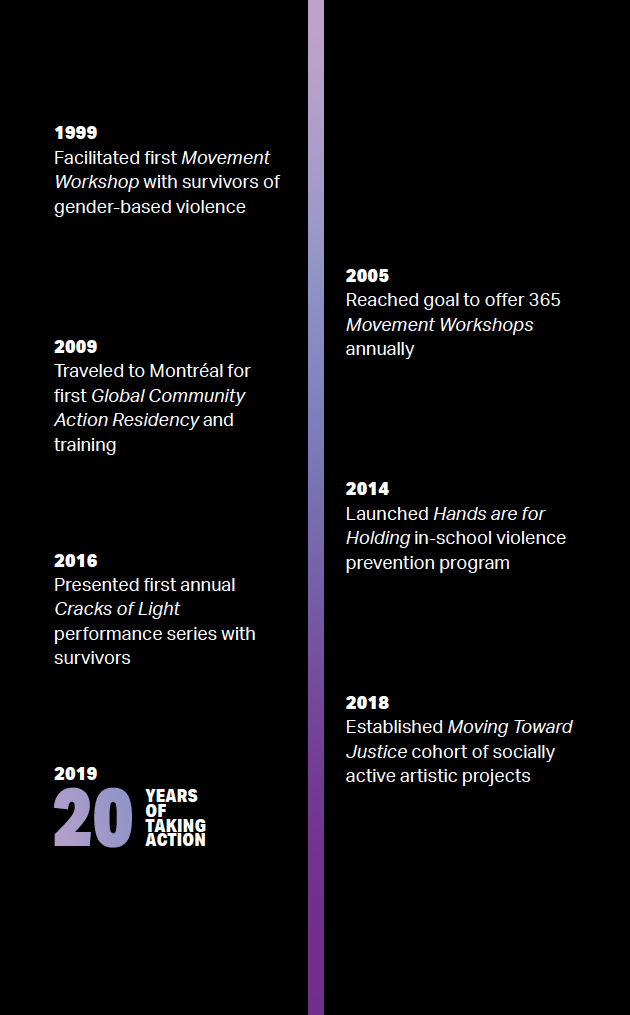 ADVOCATES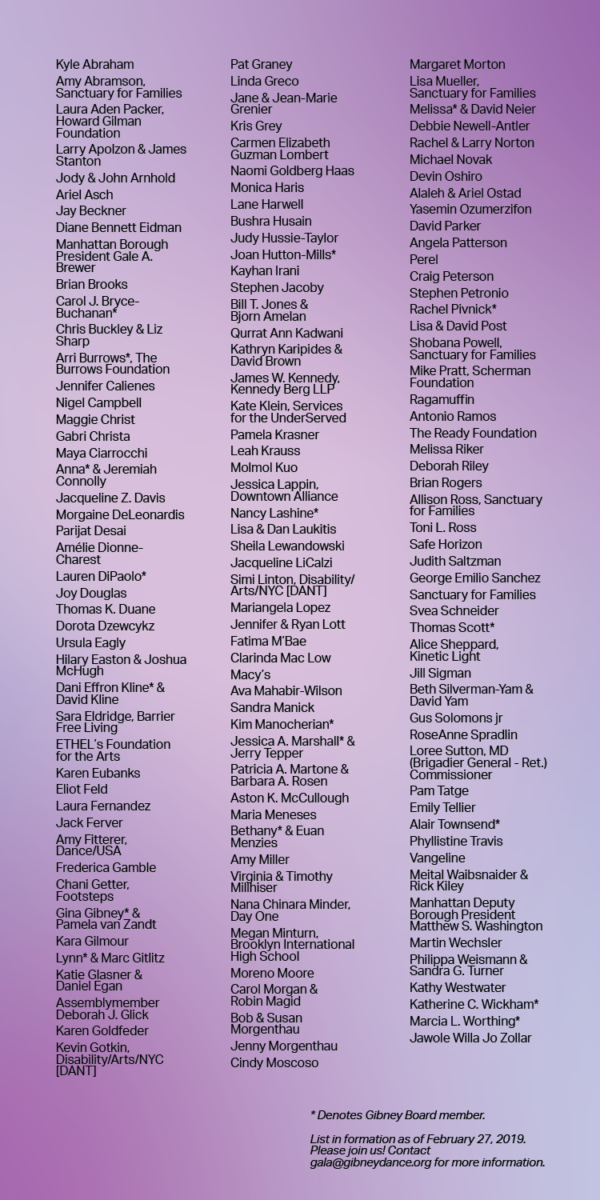 #MOVEMENTTRANSFORMS
All proceeds support Gibney's mission to use movement to transform lives. For more information, visit our Gala ticket site, call 646 837 6809 or email gala@gibneydance.org.