Gala 2019:
#Movement
Transforms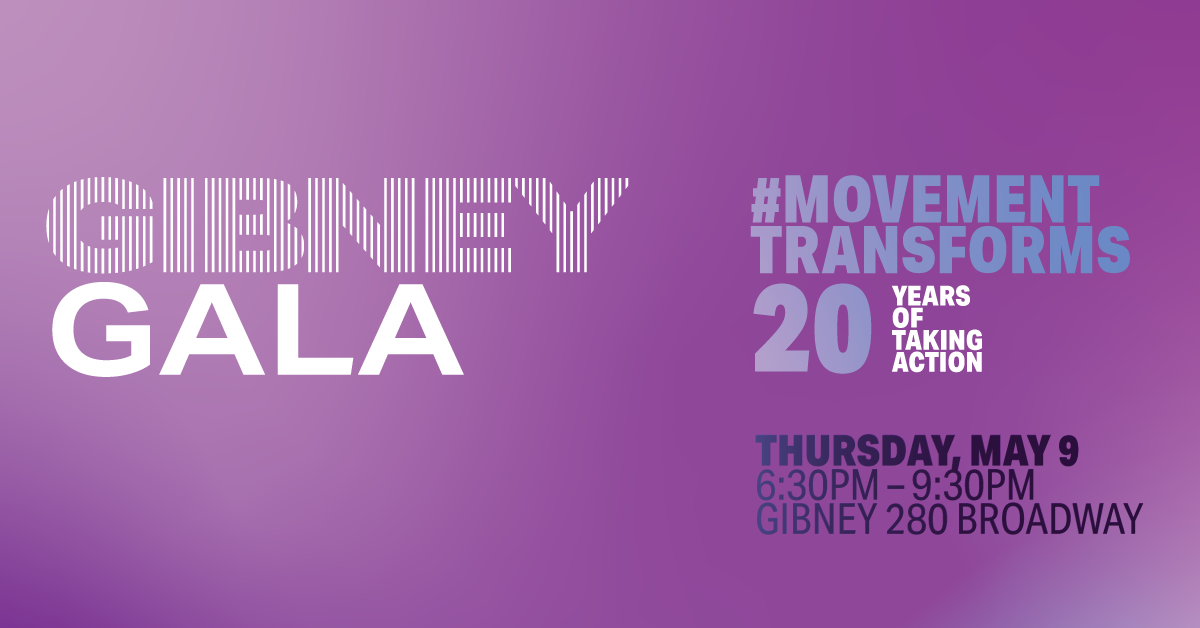 CELEBRATE
Join us as we celebrate 20 years of Community Action using movement to transform lives in shelters, in schools, and on stage. Gibney's 2019 Gala honors a collective of Champions who continue to make this work possible. The evening will feature delicious food and drinks, moving performances by Gibney Dance Company and Sanctuary for Families' Survivor Leaders, and an online Auction in support of Community Action.
6:30 pm – Anniversary Toast & Hors d'oeuvres
7:00 pm – Gala Program
8:00 pm – Dinner & Dancing
9:30 pm – Auction Closes
The #MovementTransforms Auction is now live! Click here or text the word 'Gibney' to 52182 to participate today. The Auction will be open until 9:30 pm on Thursday, May 9.
CHAMPIONS
Dani Effron Kline & David Kline
Lynn & Marc Gitlitz
Jane & Jean-Marie Grenier
James W. Kennedy, Kennedy Berg LLP
Nancy Lashine
Macy's
Kim Manocherian
Jessica A. Marshall & Jerry Tepper
Bethany & Euan Menzies, The Ready Foundation
Sanctuary for Families
Alair Townsend
Marcia L. Worthing
Pamela van Zandt, Gibney Founding Chair
20 YEARS OF TAKING ACTION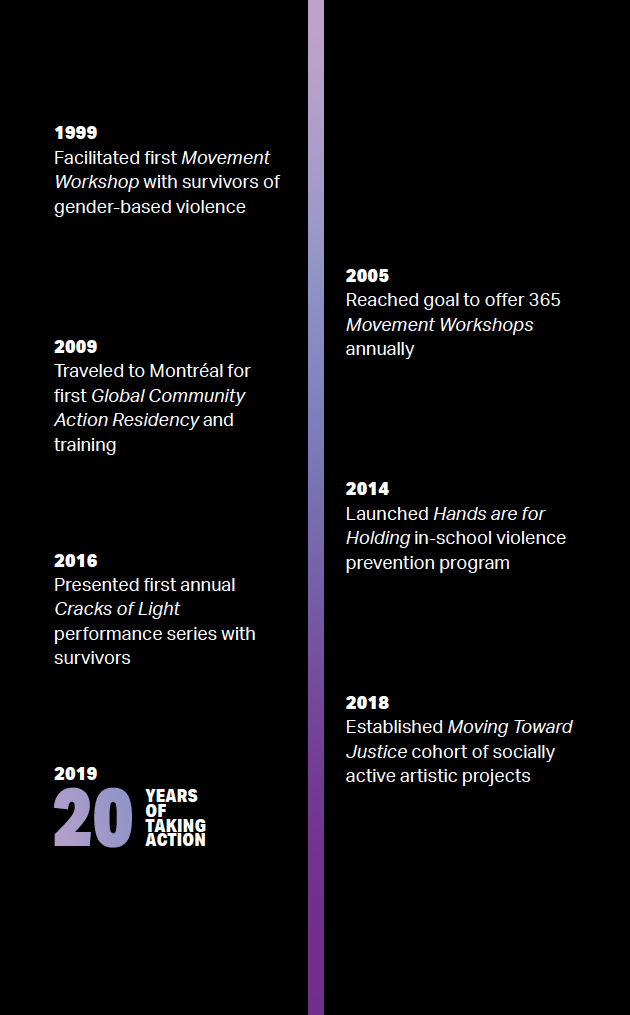 ADVOCATES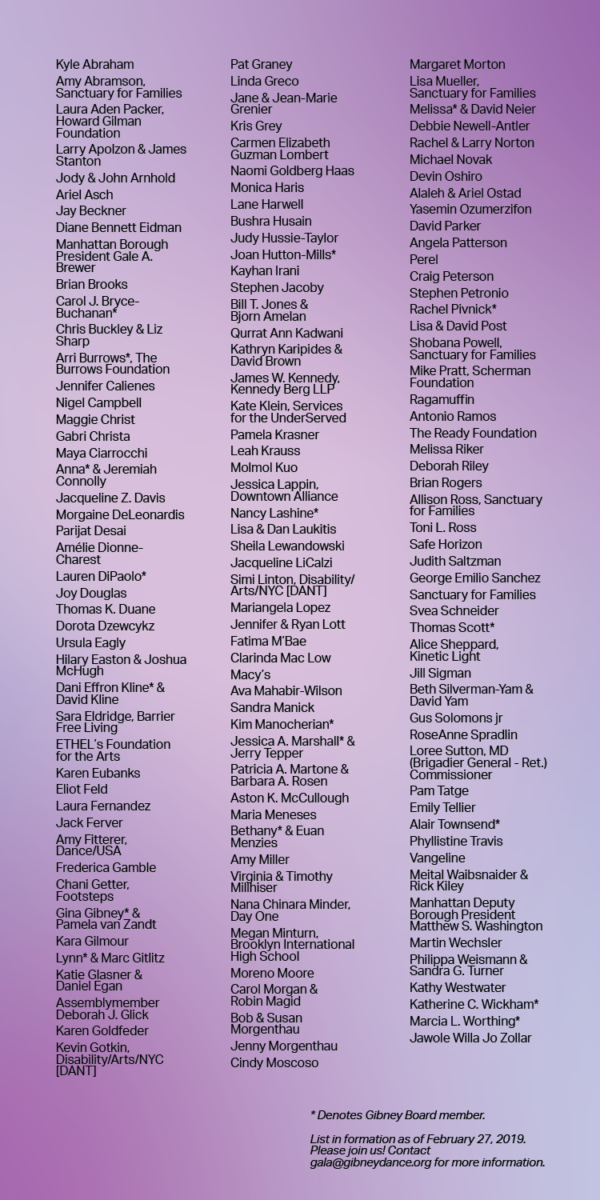 #MOVEMENTTRANSFORMS
All proceeds support Gibney's mission to use movement to transform lives. For more information, visit our Gala ticket site, call 646 837 6809 or email gala@gibneydance.org.