DoublePlus: Dual Rivet and Roderick George | kNoname Artist
Jan 11, 2024, 7:30 pm
EST
DoublePlus: Dual Rivet and Roderick George | kNoname Artist
Mentor/Curator: Kyle Abraham
January 11-13, 2024
The Theater (Studio H)
7:30 PM
General Admission: $25 + $2 fee
Groups 10+: $22.50 + fee (contact boxoffice@gibneydance.org for purchasing options)
Roderick George | kNoname Artist is part of New York Live Arts 2024 Live Artery program.
DOUBLEPLUS embraces the artist-as-curator format to present fully produced split-bill evenings featuring artists deserving of new and wider visibility curated by established artists. Learn more about Gibney's residency and commissioning program here. DoublePlus returns for the 2023/2024 season with two distinct programs. First up are three evenings of performance curated by mentor Kyle Abraham and featuring performances by Dual Rivet and Roderick George | kNoname Artist.
Women-led dance company Dual Rivet creates highly physical contemporary dance works for stage and film that draw from cinematic and visceral languages to influence both platforms. The company will bring the world premiere of From The Outside, a live expansion of its short film Rabbithole, to Gibney's stage. Using intimacy and the importance of human connection as a springboard, From The Outside examines humanity's relationship to technology and asks what it means to truly connect in a time when, for many, it has become our only hope at connection. The work features choreography by Chelsea Ainsworth and Jessica Smith, along with fellow dancers Maggie Joy and Quaba Ernest.
2021-2022 YoungArts Fellow Awardee Roderick George | kNoname Artist presents the world premiere of Venom, a work inspired by the lasting impact of the HIV/AIDS Epidemic of the 1980s and beyond on the LGBTQIA + community. Venom exposes the ways in which the queer community faced silencing, isolation, being forced into hiding and death through fear, media, family dynamics, and "God's reckoning." As a queer black man from Houston, Texas, George recognizes that his existence lies on the backs of these individuals and pay homage to his community in its ability to uplift each other through trauma using the underground nightlife as a sanctuary from the ugly world. Venom features music by Slowdanger and performance by Roderick George, Mark Caserta, Alex Haskins, Nouhoum Koita, and Elijah Labay.
"Structurally Roderick's choreography was well crafted, his thematic orientation was simple and clear. He supplied good summer entertainment with four hot dancers that know all the right moves." The Jerusalem Post
ABOUT THE ARTISTS
Dual Rivet
DUAL RIVET is a women-led dance company focused on creating and sharing highly physical contemporary dance to a wide audience. Based in NYC, Dual Rivet creates work for stage and film that exchanges a cinematic and visceral language to influence both platforms. Directors Jessica Smith and Chelsea Ainsworth have been making and presenting work since 2017. They have performed and set work at Festival PRISMA (Panama), Centro Cultural Los Talleres (Mexico), Oklahoma International Dance Festival, Barnard College/Columbia University, West End Theatre, Kittery Maine, Musikfest Pennsylvania, Peridance Capezio Center, CreateArt, Arts On Site and many more. The company teaches a myriad of classes, throughout the United States and internationally, with an emphasis on contemporary partnering and floorwork. Dual Rivet is currently on faculty at The Juilliard School, Gibney, Peridance, SUNY Purchase and Adelphi University. The company hosts an annual choreography festival, MADE BY WOMEN, highlighting women choreographers and creators. Learn more
Roderick George | kNoname Artist
Roderick George was born and raised in Houston, Texas. He has trained at Ben Stevenson's Houston Ballet Academy, The Alvin Ailey School, and the High School for the Performing and Visual Arts (HSPVA). George was a bronze winner of the Youth American Grand Prix in 2005 and a YoungArts Winner and Presidential Scholar of the Arts in 2003. He has danced for Cedar Lake Contemporary Ballet, Basel Ballet/Theater Basel, GöteborgsOperans Danskompani, and The Forsythe Company. In addition, he has performed the work of choreographers such as Marie Chouinard, Peeping Tom, Jorma Elo, Jacopo Godani, William Forsythe, Johan Inger, Jiří Kylian, Sharon Eyal, Ohan Naharin, Benoit Swan-Pouffer, and Richard Wherlock. In 2012, George was a part of the Emerging Choreographer Series for the Youth American Grand Prix and an Emerging Choreographer for Springboard Danse Montréal in 2013. In addition, he has been commissioned by dance companies, institutions, and festivals, including Bodytraffic, Los Angeles Contemporary Dance Company, Festival Quartiers Danses, Suzanne Dellal, Zurich Tanzhaus, Pavillon Noir| Ballet Prejlocaj, Ballett Basel, L.A. Contemporary Dance Company, Canadian Contemporary Dance Theatre and Fall for Dance North/NIGHTSHIFT. Most recently, George was a YoungArts Fellow Winner Awardee for the 2021-2022 season. Learn more
Kyle Abraham
(Curator/Mentor)
Kyle Abraham (Artistic Director, A.I.M by Kyle Abraham) and his choreography have been featured in Document Journal, Ebony, Kinfolk, O Magazine, Vogue, and Vogue UK, amongst other publications. Abraham is the proud recipient of a Dance Magazine Award (2022), Princess Grace Statue Award (2018), Doris Duke Award (2016), and MacArthur Fellowship (2013). He currently serves as the Claude and Alfred Mann Endowed Professor in Dance at The University of Southern California (USC) Glorya Kaufman School of Dance (2021-). Abraham also sits on the advisory board for Dance Magazine and Hubbard Street Dance Chicago. He is a member of the American Academy of Arts and Sciences, the ​​inaugural Black Genius Brain Trust, and the inaugural cohort of the Dorchester Industries Experimental Design Lab, a partnership between the Prada Group, Theaster Gates Studio, Dorchester Industries, and Rebuild Foundation. For more information, please visit aimbykyleabraham.org
About New York Live Arts Live Artery
In direct response to this call and the greater performing arts ecosystem's loss of festivals, residencies and funding, the 2024 Live Artery will expand and include for the first time co-presentations with partner Under the Radar, and off-site performances at The Chocolate Factory, Gibney, and Collapsable Hole. A dynamic platform featuring new and recent works by Live Arts resident commissioned artists and curated guests, Live Artery provides a space for artists to network and share their work with the general public and presenters from around the world alike, which leads to commissions, tours and the building of long-term relationships.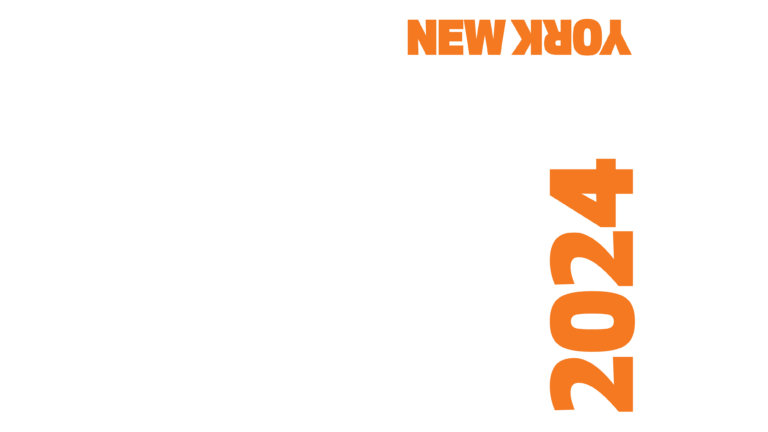 Photo: Dual Rivet by Sarah Jenkins (left) & Roderick George by Richard Termine (right)