CANCELED: Know Your Rights with the Mayor's Office of Immigrant Affairs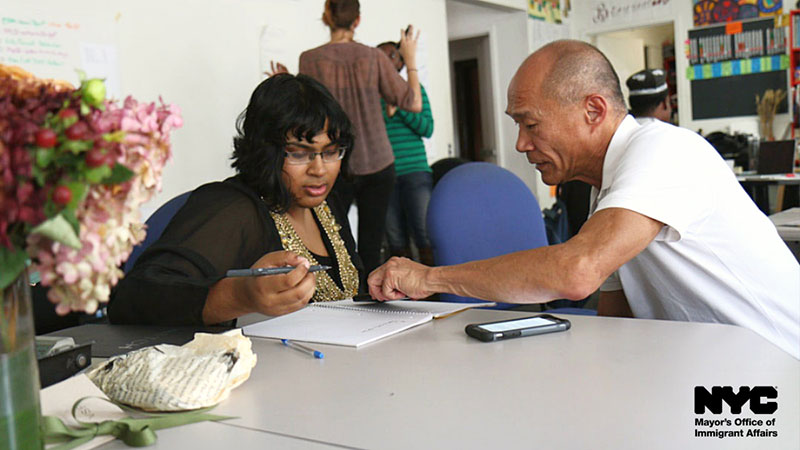 After careful consideration of the news regarding Coronavirus (COVID-19), Gibney has decided to cancel this event. This is a difficult decision to make, but during this time we need to prioritize the health and safety of our community and our staff. We apologize for any inconvenience.
---
The Mayor's Office of Immigrant Affairs (MOIA) partners with community-based organizations and schools within the five boroughs to host Know Your Rights forums. The forum is meant to inform and provide resources to our immigrant communities. The presentation will discuss statistics about the immigrant population in NYC, local laws that are in place to protect immigrants, and free programs and services provided through MOIA. It is also a time for community members to voice their concerns and ask questions.
The Mayor's Office of Immigrant Affairs is able to provide language interpreters for this event. Please email tessa@gibneydance.org with your language request.
Photo courtesy of the Mayor's Office of Immigrant Affairs.
---
ACCESSIBILITY
Gibney 280 Broadway is accessible via elevator from the main entrance at 53A Chambers Street.
We welcome the opportunity to make this event more accessible. Please refrain from wearing scented products, so that people with chemical sensitivities can join us. Please request ASL interpreting, audio description, or open captioning 30 days before the event or submit other requests by completing our Access Requests and Inquiries Form or calling 646.837.6809 (Voice only).