Long Table + Demonstrating Practice: Dance is a Senior Benefit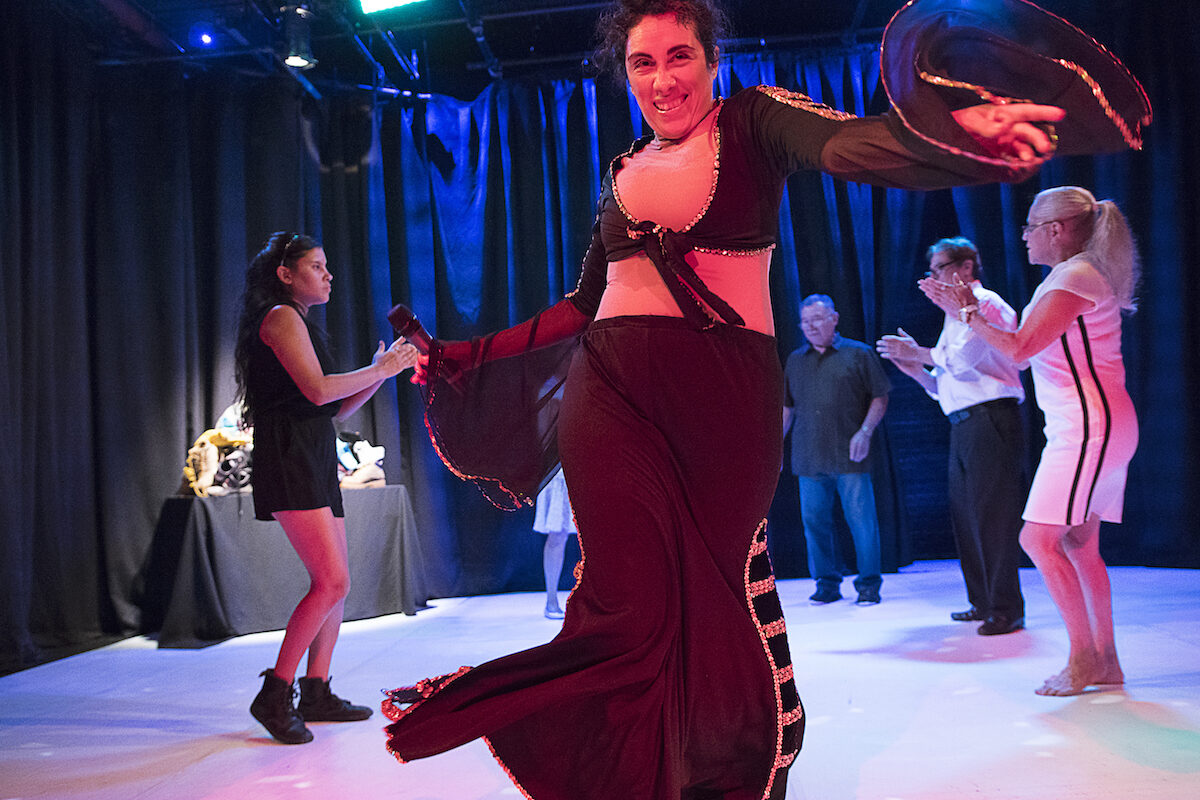 LONG TABLE: Dance is a Senior Benefit
OCT 2, 7:00 – 9:00 PM
studio b
Guest Host: Gus Solomons jr
Core Participants: Naomi Goldberg Haas/Dances for a Variable Population, Myna M. Majors, Larissa Velez-Jackson
What does a vibrant dance practice look like for senior citizens? Join the conversation with guest host Gus Solomons jr and a group of dynamic guest artists whose lives and practices challenge limiting ideas of what bodies can dance, and for how long.  
DEMONSTRATING PRACTICE: SENIORS ON THE MOVE
OCT 3, 7:00 – 9:00 PM
studio v
Guide: Larissa Velez-Jackson
Join guest host Larissa Velez-Jackson for an interactive evening drawing from Latin and Afrobeat, and catering to people over 60 who want to move!
Photo: Larissa Velez Jackson by Sean O'Neill.
---
LONG TABLE + DEMONSTRATING PRACTICE
Curated by Senior Curatorial Director, Eva Yaa Asantewaa, this series of free conversations and experiential gatherings highlights important issues in the dance community.

Long Table conversations adopt performance artist Lois Weaver's non-hierarchical Long Table format, encouraging informal conversation around topics of concern to the community.  Learn more here about Long Tables and how they work.
Demonstrating Practice events are experiential gatherings, guided by dance community elders, in which artists reflect on themes and ideas from the previous Long Table while sharing wisdom, core values, and ways of living that inform their creative movement practice. Each circle—unique in format and content—will establish respectful, generous and generative space held by the guides and all who attend.
---
ACCESSIBILITY
The accessible entrance for this location is located at 53A Chambers Street, Gibney's main entrance. An elevator connects the ground floor entrance with the second floor studios.
Requests for reasonable accommodation after 5:00 pm or on the weekend should be made three days in advance by contacting Elyse Desmond at 646.837.6809 (Voice only), or by e-mailing elyse@gibneydance.org.