Pilobolus Weekend Intensive with Emily Kent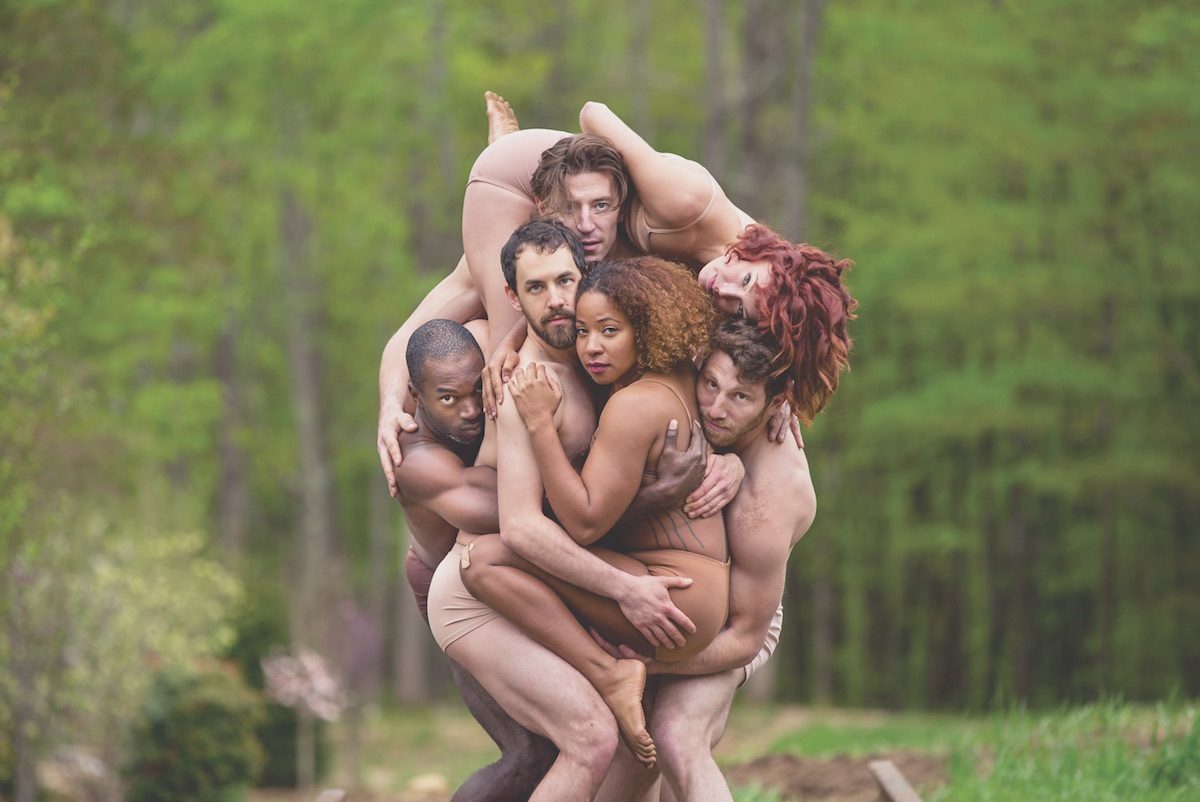 Open yourself to experience how Pilobolus creates and performs. Join us for a two-day intensive designed to reawaken the senses. Participants expand their improvisational skills by connecting to the group with their senses. The workshop examines how dancers can use their senses of touch, sight, and sound to improve creativity and performance. The intensive includes rigorous physical training, improvisation, partnering and collaborative choreography.
ABOUT PILOBOLUS
For 45 years, Pilobolus has tested the limits of human physicality, exploring the beauty and power of connected bodies. We bring this tradition to global audiences through post-disciplinary collaborations with some of the greatest influencers, thinkers, and creators in the world. We reach beyond performance, bringing storytelling expertise to diverse communities, brands, and organizations, through designed experiences showing how nonverbal communication can maximize group creativity, solve problems, create surprise, and generate joy. Pilobolus has created over 120 pieces of repertory, touring to more than 65 countries – performing for 300,000+ people worldwide each year. Pilobolus has been recognized with honors including a TED Fellowship, a Grammy® Nomination, a Primetime Emmy® Award, and several Cannes Lion Awards at the International Festival of Creativity. Pilobolus has collaborated with over 75 brands and organizations in finance, retail, media, fashion, sports, and more, creating bespoke performances for television, film, and live events.
ABOUT EMILY KENT
Emily Milam Kent graduated Magna Cum Laude, earning a BSEd in Dance Education from the University of Georgia. Soon after, she began collaborating with Pilobolus. Emily toured with Pilobolus Too, a duet configuration of Pilobolus, and has been photographed for company calendars and books including Pilobolus The Human Alphabet and Twisted Yoga. Emily has choreographed and performed for corporate events and commercial performances such as Proctor and Gamble's National Product Launch in New York, Europe's IFA convention, and the 79th Annual Academy Awards. She has created original works for high school and university dance companies for Pilobolus and as an individual artist. She has set classic Pilobolus repertoire on high school and university students; she and her partner Matt Kent, were the first to have the process notated by a Laban Notator. Emily now works as the company's Educational Programming Coordinator. She spends her days teaching and training teachers to bring Pilobolus's ideals of collaboration and improvisation to young and old.
Photo by Megan Moss Freeman.
---
ACCESSIBILITY
The accessible entrance for this location is located at 280 Broadway. Please note that this is a shared entrance with the New York City Department of Buildings. To access the elevator, attendees may be asked to provide a valid photo ID and go through building security, including a metal detector.
Requests for reasonable accommodation or for access to the 280 Broadway entrance after 5:00 pm or on the weekend should be made three days in advance by contacting Elyse Desmond at 646.837.6809 (Voice only), or by e-mailing elyse@gibneydance.org.