Imagining
A Gibney Journal
Issue 4
Letter from the editor
Mirror? Door?
The Netflix documentary Pretend It's A City, streaming since January, invites viewers on a spin around iconic Manhattan and the whip-smart mind of humor writer Fran Lebowitz. A friendly collaboration between Lebowitz and director Martin Scorsese, the film spotlights the kind of sardonic observations its subject is best known for—mainly, her endless, often relatable pet peeves. I found it more quietly absorbing and fascinating than LOL-ingly funny, though zingers do whiz in from out of nowhere. I'm a sucker for a good story, and Lebowitz has got 'em (favorites: the one about the bus driver and the one about the bear guide).
But Lebowitz was on my mind for another reason as we prepared this, our fourth (wow!) issue of Imagining. In a revealing moment, Lebowitz wonders over the need that some readers might have to read—and read about—people like themselves.
We've all heard the "who look like me" or "who look like themselves" remarks almost too often. They can be an easy (too easy?) way to say, "I want to engage with people/be taught by teachers/watch dancers who are of my race, my ethnicity, my culture." Most often, race. And there's a very good reason for that desire—historical under-representation of people of the global majority, especially Black people, across many fields in a white-dominated society.
So, I was disappointed to hear Lebowitz dismiss the genuine need behind the use of phrases like "who look like me."
"Now, people are saying, 'There are no books about people like me; I don't see myself in the books,'" she said early in the series' final episode. "I always think a book is not supposed to be a mirror. It's supposed to be a door. It never occurred to me to see myself in a book. Even as a child, it never occurred to me."
That was a moment for which the expression "love-hate relationship" was made.
Unlike some of my friends, I've never been a Lebowitz fan. I do respect her mind. I do identify with her around certain things that get on her one last good nerve. Believe me, I do. But I don't usually go out of my way to read or watch her. It took me a while to get around to watching Pretend It's A City. Despite some real enjoyment, my ambivalence persisted.
Here's the thing: books have always been doors for me, too. I certainly get it. I was a smart and curious kid who needed a larger world than the one my family, my family's conservative, white-ruled religion, my elementary school, and the USA of my childhood, adolescence, and college years offered me. I needed to get out there with the Apollo astronauts and Star Trek and, years later, in there with Merlin Stone and Carl Gustav Jung. I did as much as I could, through television and reading, to expand my world and my possibilities within it.
At the same time, I chafe at the idea that we don't need more books that act as mirrors, explaining us to ourselves and helping us feel less alone and better understood. Who's to decide that? Someone who could find models for her future career almost anywhere she looked in white European and US literature?
One of the "mirrors" I picked up to read in the midst of the COVID-19 pandemic was Saidiya Hartman's Lose Your Mother: A Journey Along the Atlantic Slave Route (2007), a memoir of her time in Ghana seeking to understand and connect to the experience of Africans kidnapped or sold into slavery. I didn't know I'd find a mirror in Hartman, decades after I first needed it when I visited Ghana, but I was so grateful for it. I didn't even know I needed it.
Which is not to say a book must always be a comfort zone, a hiding place, a hall of mirrors in which to seal oneself off from everyone else. It can make it easier, instead, to realize and claim one's place out in the world.
I came up in a time when music reflected my rich Black culture back to me (from Black and non-Black musicians) and opened up the cosmos, too. I also came into dance writing in the 1970s in a time of relative abundance at the heady intersection of dance traditions and genres; formal and informal venues; entertainment and radical experimentation. In that way, I had it all—the mirrors and the doors (and The Doors).
Imagining provides a platform for writers—some old hands and some exploring writing as a new venture and challenge—as well as a meeting place for readers needing the affirmation of many kinds of mirrors or the freedom of many kinds of doors. And, frankly, this is the fun of it. There's so much to learn about ourselves as we also learn about others—in everybody's growing awareness of what else is happening on the planet we're lucky to share.
This month, Editorial Coordinator Monica Nyenkan and I take pride in bringing you work by theater director/choreographer Dan Safer (Witness Relocation), dancer-choreographer Jennifer Nugent, and cultural strategy consultant Durell Cooper. All three have something in common—being excellent educators and, in their own ways, both mirrors and doors.
Eva Yaa Asantewaa
Senior Director of Curation
Editorial Director, Imagining: A Gibney Journal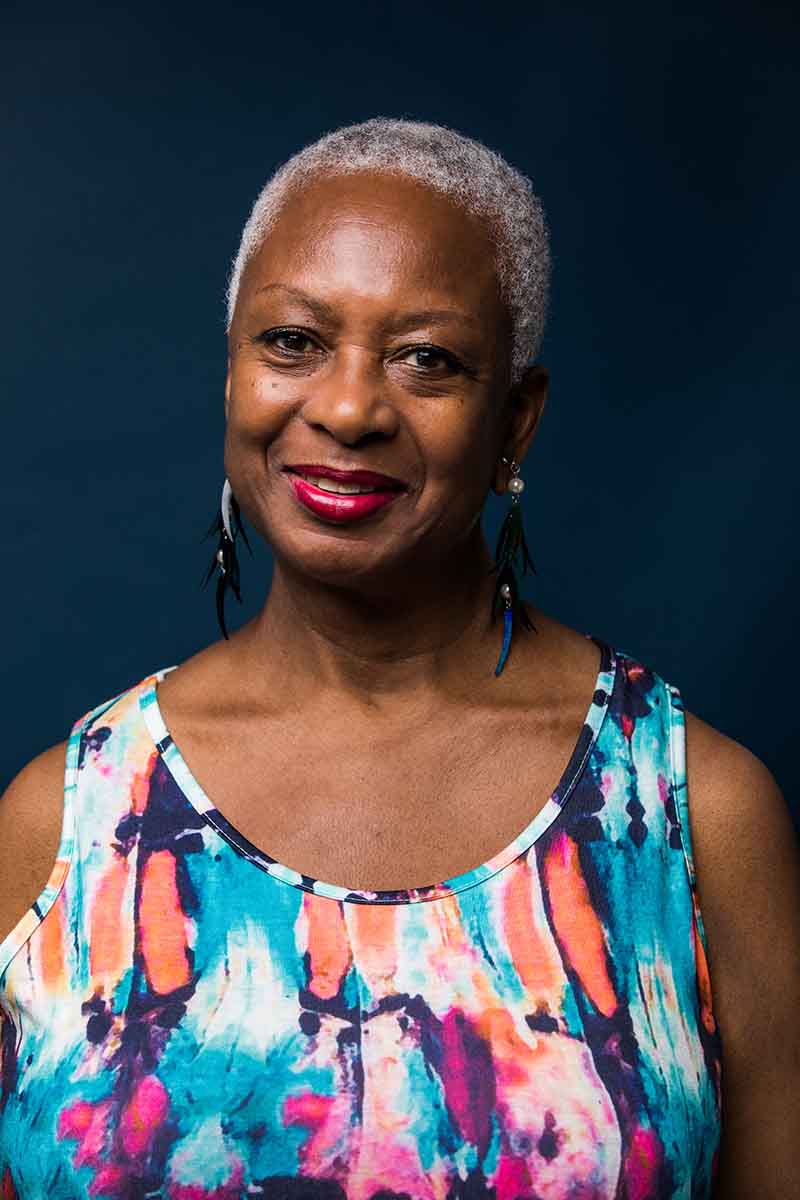 DISCLAIMER: Opinions expressed in Imagining: A Gibney Journal are the writers' own and do not necessarily reflect the views, strategies or opinions of Gibney.