Move to Move Beyond®
Healing through Movement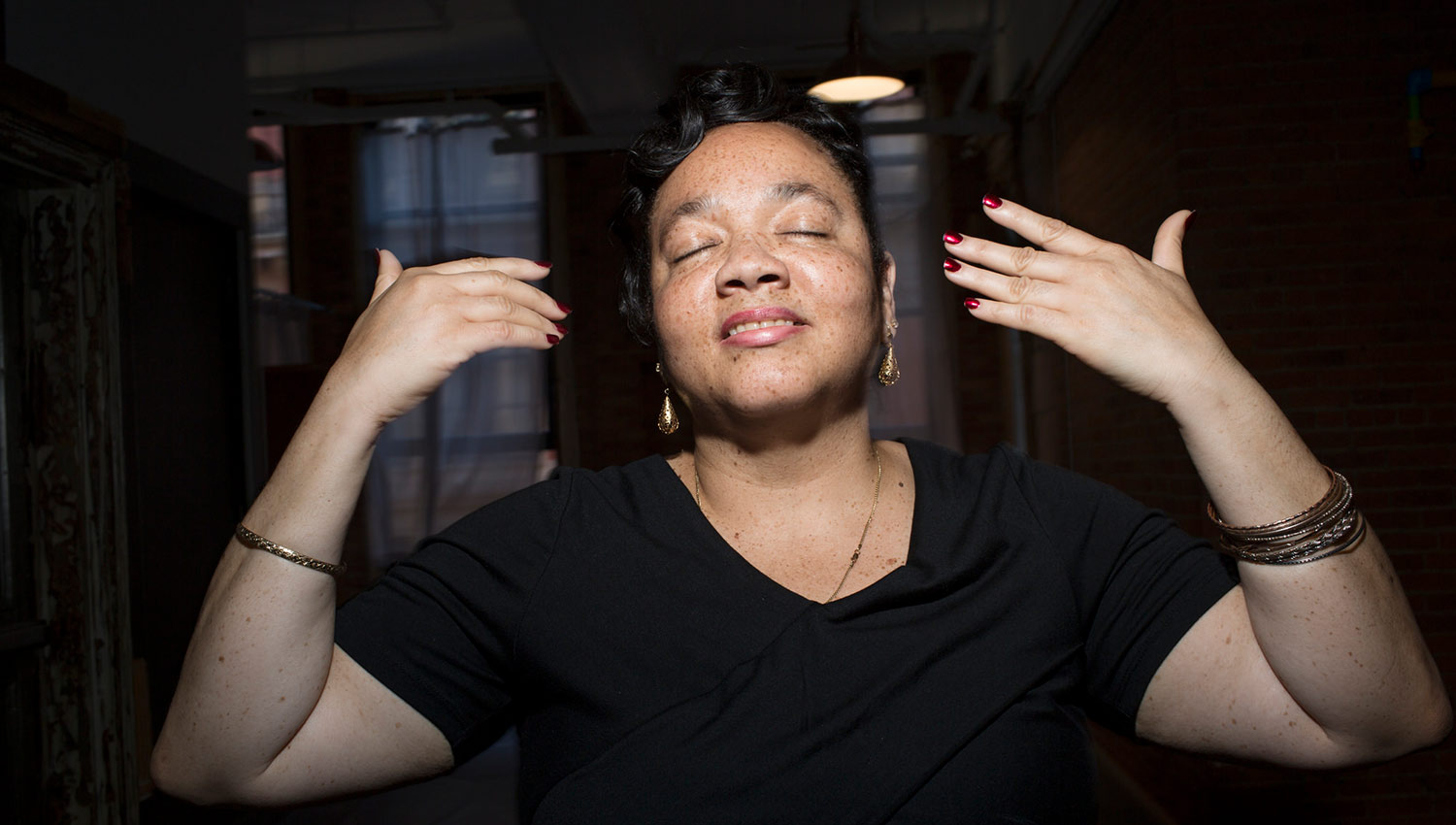 "I feel like I'm coming alive again"

MTMB Program Participant
The MOVE TO MOVE BEYOND® program is an empirically-reviewed, evidence-based program that offers the transformative power of movement to survivors of gender-based violence and their families.
Launched in 1999 in partnership with Sanctuary for Families, the Move to Move Beyond (MTMB) program provides an environment for positive physical expression and has vividly demonstrated that movement, physical awareness and creativity can play a remarkable role in healing trauma. The program has since expanded to include partners such as Safe Horizon, Barrier Free Living, Womankind, Henry Street Settlement, and Community Health Action of Staten Island, among many other New York City organizations. Over 70 free workshops, both online and in-person, are offered annually to individuals and families throughout New York City.
Gibney's Community Actionists, professional dancers and teaching artists who facilitate the MTMB program, have extensive experience in trauma-informed practices as well as specialized training around gender-based violence. This specialized facilitation combined with a collaborative workshop environment and Gibney's unique four-part program model centers and supports clients by encouraging choice, self-expression, trust-building, and sharing.
Gibney's Four-Part Model
1. Look Inside: Reflect. Movement and creativity foster reflection and self-awareness that can lead to creating new patterns.
2. Speak Through Movement: Express. Movement and creativity encourage choice and decision-making. These activities can help participants listen to their inner voices and express their feelings, choices and thoughts using their bodies.
3. Work Together: Collaborate. Moving and working together can validate the experiences of every member of the group and can help to feel more connected to one another.
4. Take Care: Activities and resources are shared to encourage participants to continue building a self-care practice on their own outside of the workshops.
Impact
According to programmatic evaluation, 94% of participants reported that the workshop helped them to connect with themselves and with others. The most common emotions experienced before the workshop were feelings of tiredness, stress, and nervousness/anxiety. After the workshop, most clients reported feeling energized, confident, and inspired.
"I found myself really connecting to the music and to giving myself that time to connect… to my body, which I had disconnected from for a long time." -Study Participant
The results of a recently published study showed that survivors of intimate partner violence who participated in Move to Move Beyond (MTMB) program virtual workshops experienced improved mood and reduced tension. Survivors also found new ways to express themselves, attune to their bodies, learn new self-care habits, and build community as they engaged in the workshops. Over the course of the study, the participants' symptoms of PTSD and psychological distress lessened.
Learn more about the study here.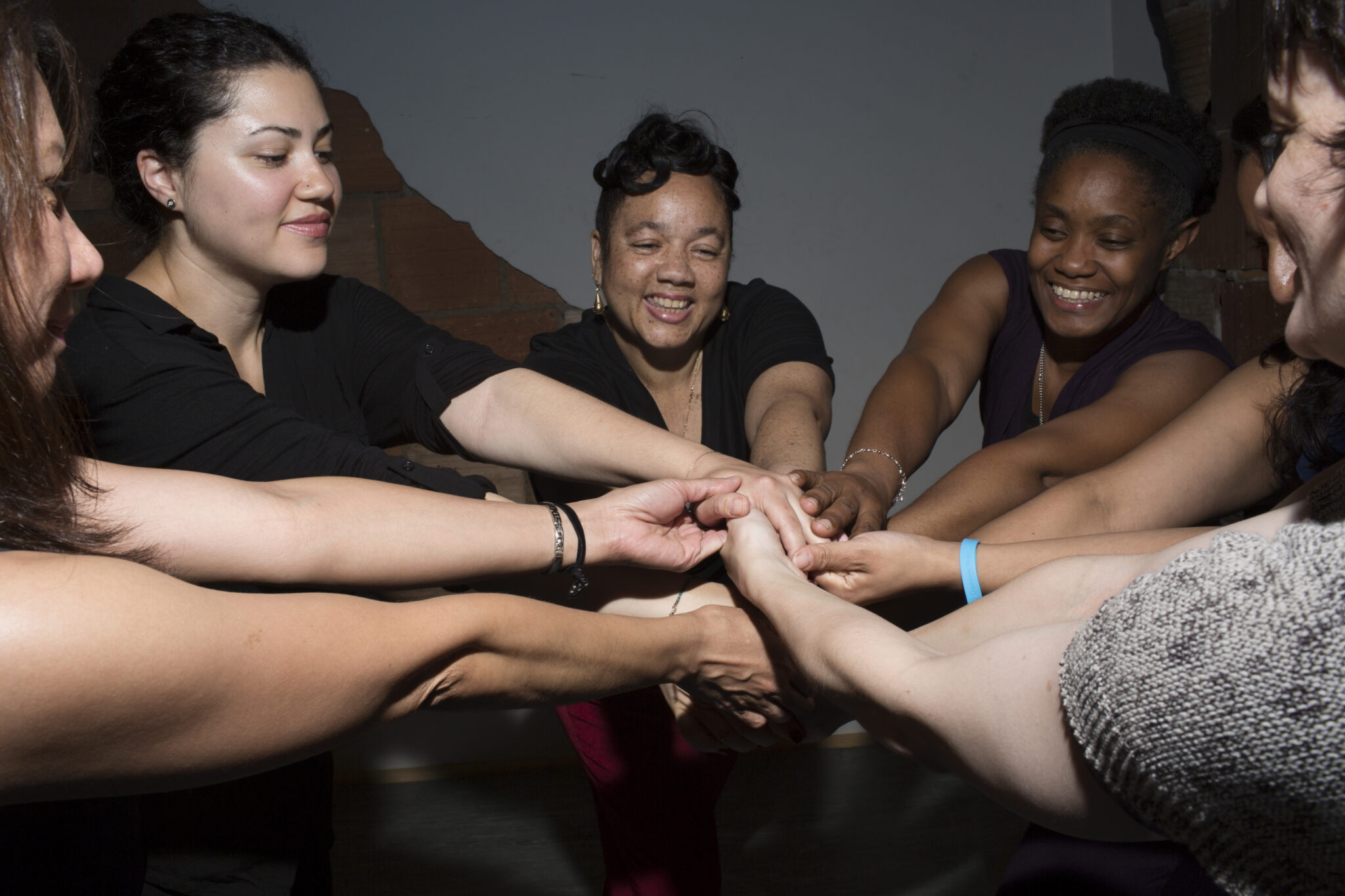 Learn more here or contact emily tellier at emilyt@gibneydance.org.
If you or someone you know needs help, please call NYC's 24-hour hotline at 1–800-621–4673, the National Domestic Violence 24-hour Hotline at 1−800−799−7233, or 911 for emergencies. You can also use SafeChat to chat with an advocate at Safe Horizon, Monday through Friday between 9:00 am – 6:00 pm.
The MTMB program has received generous support from the Laurie M. Tisch Illumination Fund, the New York City Council, and the NYU Community Fund.
MOVE TO MOVE BEYOND is the exclusive, registered service mark, and GIBNEY is the exclusive service mark, of Gina Gibney Dance, Inc.