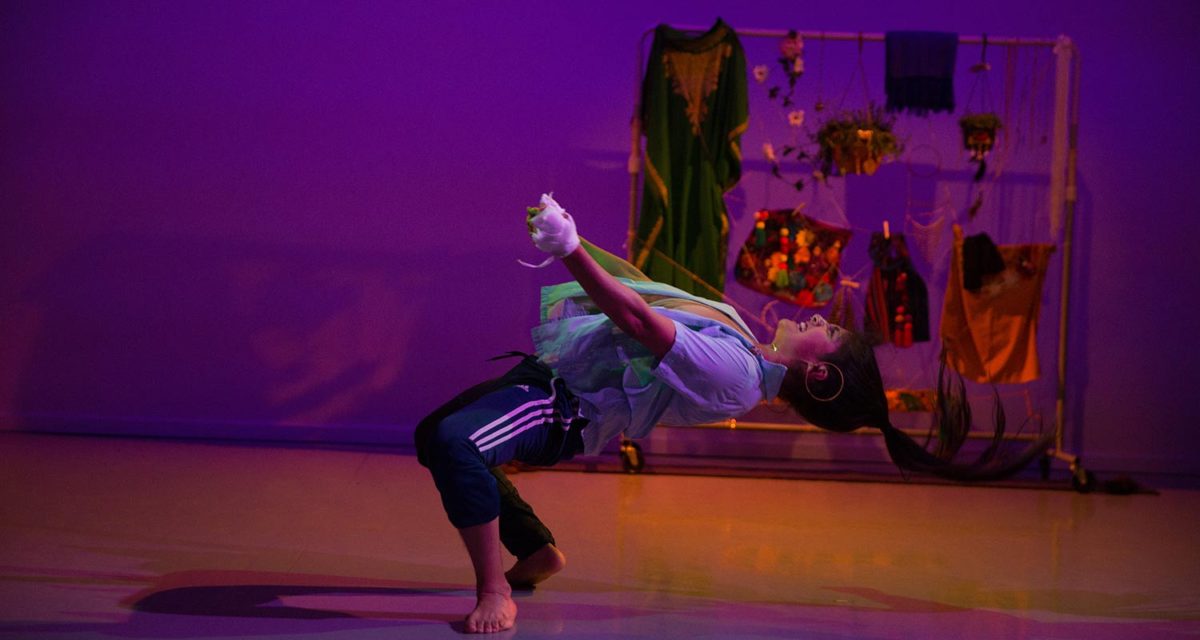 Work Up is a residency, professional development program, & performance opportunity that supports EARLY CAREER artists
Emphasizing the articulation of a choreographer's ideas in both movement and language, Work Up artists are selected through a two-tiered application process including a written submission and a live audition.
A panel will select 9 works for presentation on three shared programs at 280 Broadway in March 2020. Work Up artists receive a $1,000 performance fee and 30 hours of granted rehearsal space. Additionally, Work Up artists will meet as a cohort for 3 informal showings between December 2019 and February 2020.
The application lottery for Work Up 6.0 will open Thursday, September 12. More information is available below.
Pictured: Evelyn Lilian Sanchez Narvaez (above) and Javier Padilla (below), former Work Up choreographers. Photos by Scott Shaw.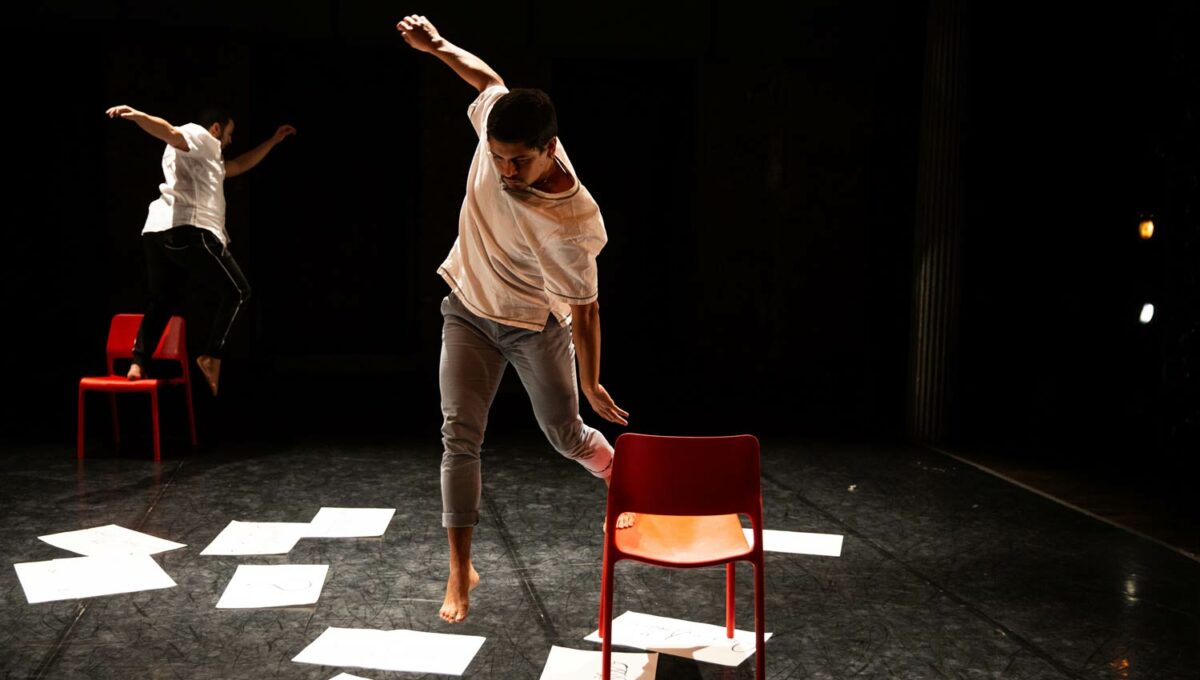 Thank you for your interest in Work Up 6.0!
The program guidelines and application are available below.
Please note that this year's Work Up application process will function differently than past years: An application lottery will open at 10:00 am on Thursday, September 12, and remain open for 24 hours. Artists who would like to apply to Work Up may use the lottery form to submit their contact information during this time. Artists who are selected through this lottery will be invited to submit a full application due by Friday, September 20.
WRITTEN APPLICATION GUIDELINES
ELIGIBILITY
Artists who are currently enrolled in an undergraduate or graduate university program are not eligible to apply. If you presented your work in past editions of Work Up, you are not eligible to apply for the 2019/2020 program. If you applied or auditioned last year but did not present your work, you are eligible to apply again.
100-APPLICATION CAP LOTTERY
Please note that this year's application process will function differently than past years: The Work Up lottery will open at 10:00 am on Thursday, September 12, 2019 and remain open for 24 hours. Artists who would like to apply to Work Up may use the lottery form to submit their contact information during this time, and will be contacted by the end of the day on Friday, September 13, 2019 and informed whether or not they have received an application slot.
Artists who submit their information in the lottery commit to completing the application and audition process; if an artist receives an application slot in the lottery and fails to submit an application by 10 am on Friday, September 20, 2019, they will be ineligible to apply to Work Up for the following 2 years.
AUDITION AVAILABILITY
If you are not available for any of the listed audition, informal showings, or performance dates, please do not submit a written application. We encourage you to apply next year if you're available!
UNIQUE ENGAGEMENT
Please note that you may not apply with works that are scheduled to be performed in New York City during the two months prior or two months after the Work Up performance dates. If you already have a performance in NYC scheduled for your work that falls within this time frame, we encourage you to apply with a different work.
CRITERIA FOR REVIEW
Work Up artist selections will be based primarily on work that displays the following qualities:
RISK: We're interested in work that is authored with urgency, from artists with singular voices who aren't afraid to take chances and follow ideas to their extreme.
RELEVANCE: We're interested in work that is engaged politically, socially, economically, or otherwise; we welcome artists who look beyond themselves to contextualize their work in a larger discourse and/or artistic lineage.
RESEARCH: We're interested in work that stems from rigorous intellectual and physical research, in which the choreographer's investigative practice deeply informs the final presentation.
VIDEO COMPONENT
Work Up asks that you submit a 60-second excerpt of unedited rehearsal or performance footage of this work. We ask that the video prioritize clearly capturing an excerpt from your piece that you feel best represents the work as a whole. Please do not submit promotional reels, video of other works, or edited videos that show highlights of the work out of sequence. For a free consultation with our Digital Media Initiative please email preston@gibneydance.org.
AUDITION GUIDELINES
AUDITION FORMAT
You will have exactly 25 minutes to set up your sound and/or space, present your work, and answer any questions the panel might have. You will be asked not to explain your work before presenting your piece, as you will be given time after performing to speak with the panel.
Please arrive 30 minutes before your assigned audition slot and be ready to perform 15 minutes prior to your assigned slot, as we will adjust times if we run ahead of schedule.
TIME LIMITS
Each work auditioned must be between 10 and 20 minutes in length. In an effort to adhere to our audition schedule and ensure that we honor every applicant's time, we will cut pieces off at 20 minutes. Please plan accordingly!
RECORDED SOUND OR MUSIC
The space has a 3.5mm (1/8 inch) jack to play from a computer, mp3 player, or iPhone. Gibney will provide a technical assistant to run sound and help each artist with minimal set up and clearing the space. If you are performing in your piece and have particularly nuanced sound cues or set up, we recommend you bring a friend who is familiar with the piece to run sound for you.
PRODUCTION/SCENIC ELEMENTS
The set up and break down of technical elements, props, or scenery must be included in your 25-minute audition slot. As such, we encourage you to present a simplified version of your work if it is a full 20 minutes in length and additionally requires setup. We cannot accommodate projection for the audition, though you can present any visual aids such as drawings or digital images to the panel before or after you present your work.
PROPS/SHOES
If you have props that might be harmful to the space or require special clean up (paint, water, etc.) please email regine@gibneydance.org in advance. You may be asked to limit your use of the prop. Tap shoes, character/ballroom shoes, dark soled sneakers, spray paint, powder and rosin are not permitted in the space.
COSTUMES
We encourage artists to perform in costume as long as it adheres to the space restrictions listed above.
AVAILABILITY
The applicant must attend the audition in person to be eligible. If one of your dancers cannot attend, you may still audition the work in a modified format. We will make every effort to accommodate each artist's audition date preferences as listed in the application, however we cannot guarantee an artist will be scheduled for their preferred date. If you or your dancer(s) are not available for your given audition slot, please contact regine@gibneydance.org. We cannot guarantee that we will be able to accommodate changes in audition times.
FEEDBACK
Due to the volume of applicants, Gibney will be unable to provide feedback for any artist on their application or audition.
WORK UP APPLICATION ONLINE
Monday, August 26, 2019
No Applications Accepted
WORK UP INFO SESSIONS (OPTIONAL)
The Learning & Leadership Studio at Gibney 280 Broadway
Thursday, September 5, 11:00 am – 12:30 pm
Tuesday, September 10, 6:00 – 7:30 pm
RSVP →
WORK UP LOTTERY OPENS
Thursday, September 12, 2019, 10:00 am
Submissions open for 24 hours
LOTTERY APPLICANTS NOTIFIED
Friday, September 13, 2019, 6:00 pm
Application portal opens
WORK UP APPLICATION SUBMISSION DATE
Friday, September 20, 2019,10:00 am
Applications received after this date will not be accepted
APPLICATION RESULTS SENT TO ARTISTS
Monday, October 7, 2019
40 applicants advance to live auditions
LIVE AUDITIONS
The Theater at Gibney 280, artists will be contacted with information about their audition time
Wednesday, October 16, 8:00 am – 6:00 pm
Thursday, October 17, 8:00 am – 6:00 pm
Friday, October 18, 8:00 am – 10:00 pm
FINAL NOTIFICATIONS
Week of October 28, 2019
PERFORMANCE DATES (MANDATORY)
The Theater at Gibney 280
Work Up 6.1: March 5, 6, & 7 at 8:00 pm
Work Up 6.2: March 12, 13, & 14 at 8:00 pm
Work Up 6.3: March 19, 20, & 21 at 8:00 pm
INFORMAL SHOWINGS (MANDATORY)
The Theater at Gibney 280
Monday, December 9, 5:00 – 7:30 pm
Monday, January 13, 5:00 – 7:30 pm
Monday, February 3, 8:00 – 9:30 pm
PROFESSIONAL DEVELOPMENT WORKSHOPS (OPTIONAL)
Dates TBD
DMI CLASSES (OPTIONAL, ARTISTS CHOOSE ONE, FREE OF CHARGE)
Dates TBD, Spring 2020