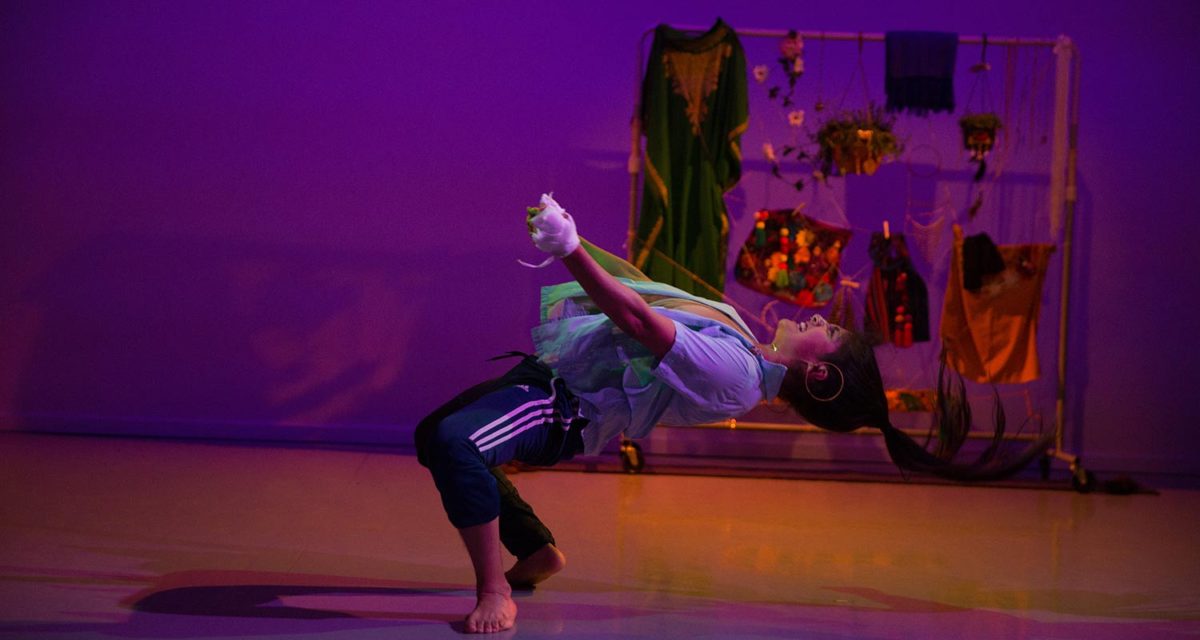 Work Up is a residency, professional development program, & performance opportunity that supports EARLY CAREER artists
Emphasizing the articulation of a choreographer's ideas in both movement and language, Work Up artists are selected through a two-tiered application process including a written submission and a live audition.
Join us for Work Up 5.0 in The Theater at Gibney 280 Broadway in March 2019.
Pictured: Evelyn Lilian Sanchez Narvaez, Work Up 4.0 choreographer. Copyright Gina Gibney Dance Inc., photo by Scott Shaw.
The application for Work Up 5.0 is now closed.  Thank you for your interest.