Beyond Accessibility: Elevator Opening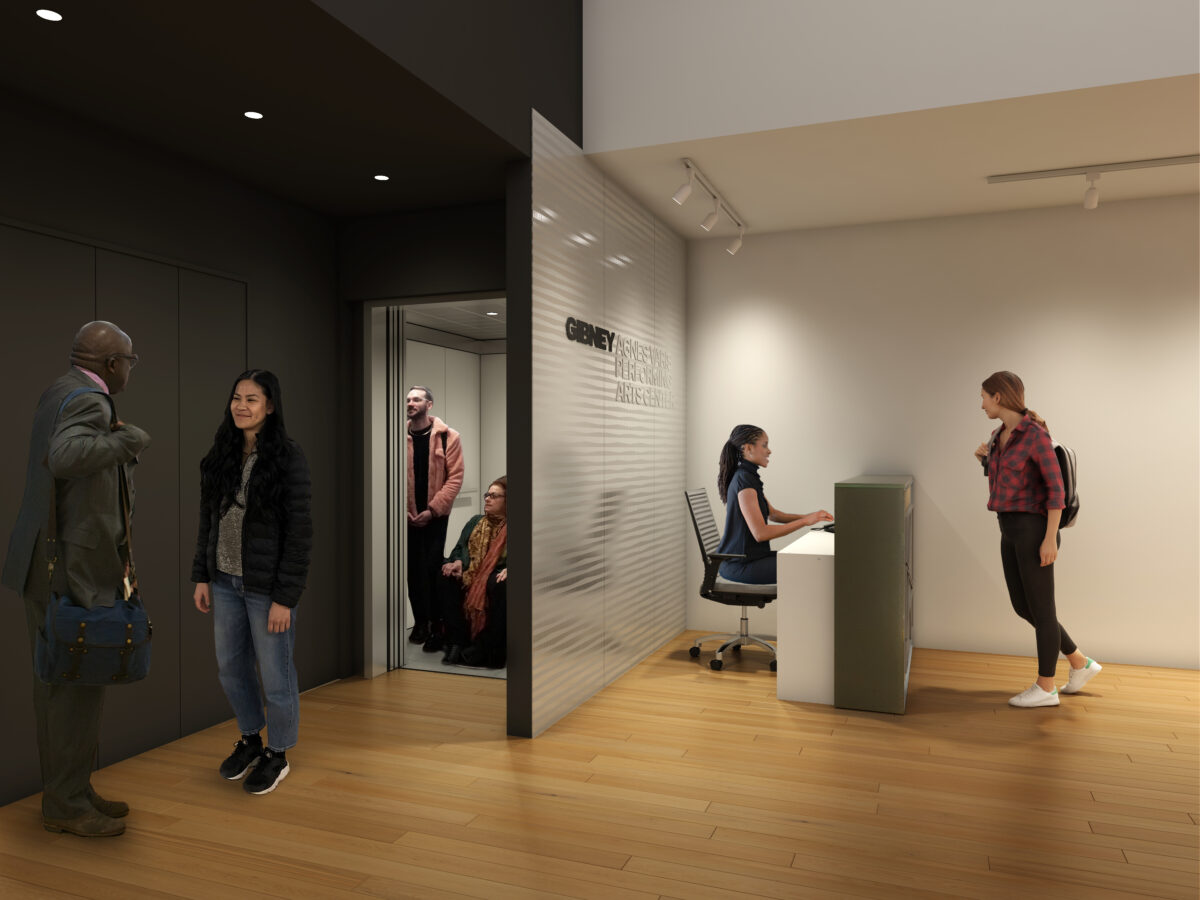 On Wednesday, September 25, Gibney will unveil a new elevator at its main entrance at 53A Chambers Street.
Join us to celebrate this milestone in the movement towards a more equitable dance community in New York City for an evening of live performance, film screenings, gallery exhibition, and post-show dance party. Beyond Accessibility is a gathering of and by disabled artists and their allies. Featured artists include Alice Sheppard, Anna Gichan, Carina Ho, Ezra Benus, Kevin Gotkin, Pelenakeke Brown, Yo-Yo Lin, and more.
EVENT TIMELINE
6:00 PM – WELCOME AT THE ELEVATOR & ELEVATOR EXPERIENCE
6:30 PM – PROGRAM & FILM SCREENINGS IN THE THEATER
7:30 PM – PERFORMANCE INSTALLATION IN THE LAB (STUDIO A)
8:00 PM – DANCE PARTY IN THE GALLERY
ACCESSIBILITY 
CART, ASL, and audio description will be available. To make an access request, seek travel information, or to reserve an audio listening system, please email Disability Artistry and Projects Associate, Morgaine De Leonardis at morgaine@gibneydance.org. Please be aware that this is a scent free event.