Living Gallery:
Ashley Brockington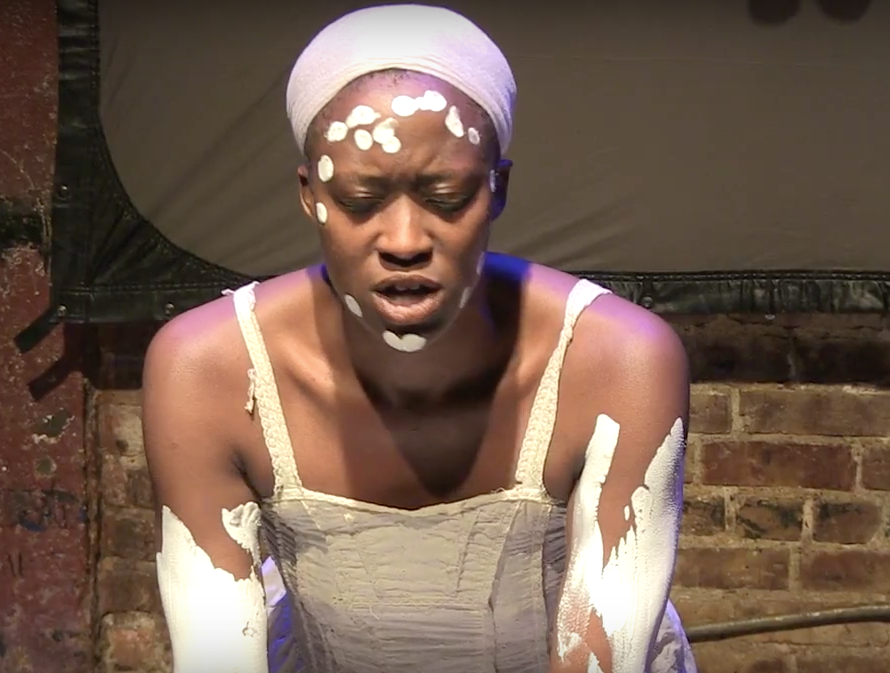 BLACK GIRLS ARE DELICIOUS
Through a series of short plays, stand-up comedy, and post-modern dance Ashley will share a peek into a truly extraordinary and unique upbringing. Dear God, not another identity piece!  What is A Real American Woman? One part baby-dyke, two parts faggot. 7 parts colored girl. 2 parts Wanna-Be. Sounds like a white girl, looks like a black boy. Whatever it is, it's funny.
ABOUT ASHLEY BROCKINGTON
Born. Brooklyn Parents. Midwest childhood. Divorce. Thirteen Schools. Howard University. University of the Arts. The Hippy Years as Grad School. Barefoot for thirteen years. Gay Husband Dead. Circus Amok. Rivers of Honey. Black Girl Ugly. New York Neo-Futurists. Dixon Place. Astrology. Who am I and Where do I go Next?
Photo by Laura Bluher.
---
Living Gallery, a monthly program curated by Eva Yaa Asantewaa and produced in the Gibney Gallery, presents live performance of storytelling, monologues, spoken word, stand-up, or creative talks.
Each performance—free and open to the public—runs 30-45 minutes, usually scheduled within the hour before a dance concert presented in Gibney's Theater. We welcome you to attend both events and enjoy a wide range of expressive artists.
---
Stay after the performance on October 4th to catch Ita Segev: Knot In My Name at 8:00 pm.
---
ACCESSIBILITY
The accessible entrance for this location is located at 53A Chambers Street, Gibney's main entrance. An elevator connects the ground floor entrance with the second floor studios.
Requests for reasonable accommodation after 5:00 pm or on the weekend should be made three days in advance by contacting Elyse Desmond at 646.837.6809 (Voice only), or by e-mailing elyse@gibneydance.org.