POP Performance: Peter Stathas Dance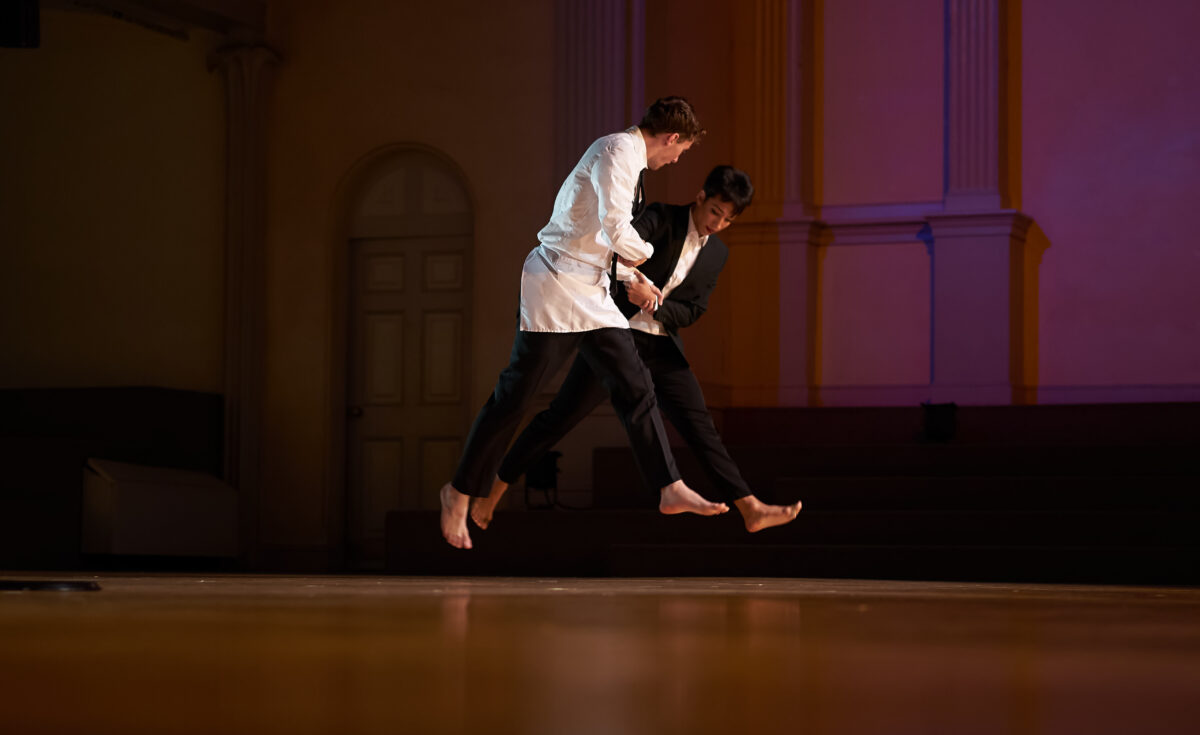 Peter Stathas Dance
In the Garden
In the Garden is where Peter Stathas Dance resides. It is a gathering of dances that is a continuum of his works from his last show, Leaving and Coming Back. It is the life cycle of planting, cultivating and the culmination of their creative practice.
About Peter Stathas
Peter Stathas began his dance career at the University of Wisconsin Stevens Point and transferred to SUNY Purchase. He performed with the Jose Limon Dance Company and worked extensively with Bessie winning choreographer and filmmaker Marta Renzi.
In 2016, he was inspired to return to dance. In 2018 his work was shown at Gibney as part of the choreographic mentorship program DOVA with Doug Varone and Dancers. In summer 2019 he was selected by Danspace Community ACCESS program to perform the evening-length Leaving and Coming Back. February 2020 will be Peter Stathas Dance's first evening-length performance at Gibney.
Photo by Josh Pacheco.
---
POP: PERFORMANCE OPPORTUNITY PROJECT
POP provides the dance community with increased support for showings and performances.
POP enables dance artists to self-produce performances and showings at Gibney through a curated rental process. Artists can participate in POP through Performances, Showings, or Open Rehearsals. POP Performances offer a three-night run in The Theater (Studio H) at 280 Broadway. POP Showings & Open Rehearsals are more informal showings in our studios.
---
ACCESSIBILITY
Gibney 280 Broadway is accessible via elevator from the main entrance at 53A Chambers Street.
We welcome the opportunity to make this event more accessible. Please refrain from wearing scented products, so that people with chemical sensitivities can join us. Please request ASL interpreting, audio description, or open captioning 30 days before the event or submit other requests by completing our Access Requests and Inquiries Form or calling 646.837.6809 (Voice only).