Writing to Move: Ways to Communicate Your Work for Grants and Beyond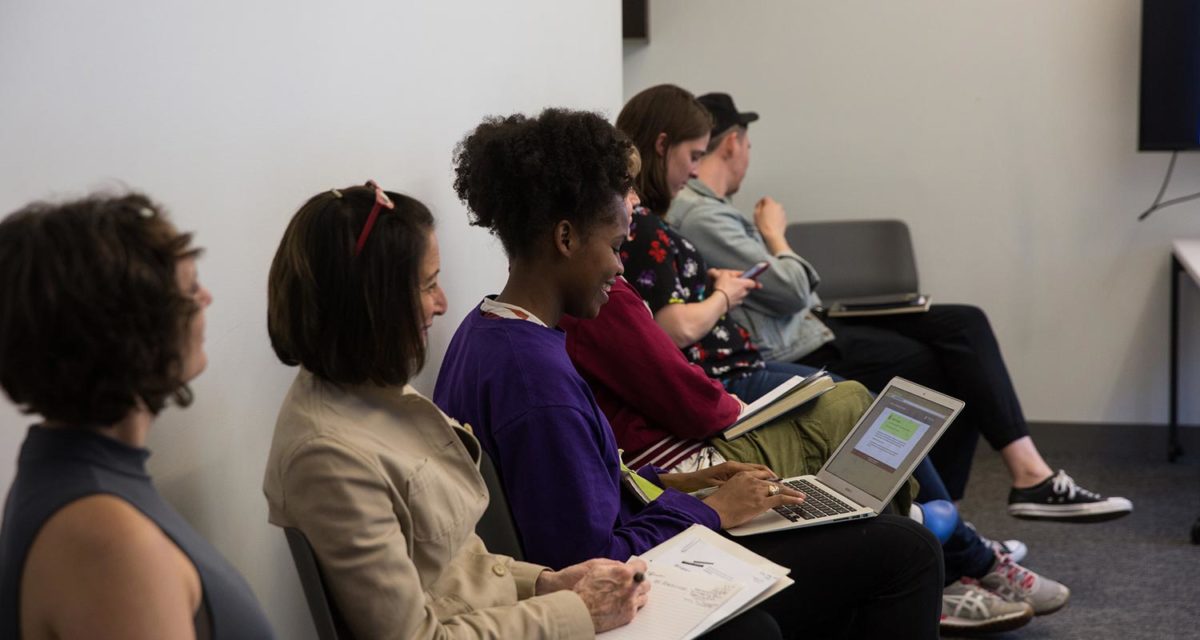 In this workshop, led by Will Penrose, artists will have the opportunity to focus on their personal writing for the artist statement and proposal sections of grant applications. Participants will walk away with a clear and very concise description of their work and bullet points that will help to guide how the description can be further expanded after the workshop.
Will Penrose is the Executive Director and Chief Curator at NURTUREart. Previously, he was the Director at Rema Hort Mann Foundation and was at Lower Manhattan Cultural Council managing its artist residency programs. He began at Scottsdale Cultural Council and was the registrar at Sundaram Tagore Gallery. Additionally, Will consults at the Research Center for Arts and Culture, where he has been a contributing author for research projects on living artists. He holds an M.A. in Arts Administration from Columbia University, and a B.S. in Economics, B.F.A. in Drawing, and Minor in Philosophy from Barrett, The Honors College at Arizona State University.
This October, Gibney's Dancers' Economic Empowerment Program and Digital Media Initiative will offer a series of workshops geared towards generative artists. Focusing on the grant application process, we invite artists to learn tips and resources from the MAP fund, explore best practices for grant writing, and discuss what makes a compelling and effective work sample.

Dancer's Economic Empowerment Program (DEEP) investigates the points in an artistic career where dancers most need support and provides opportunities for learning and skill-building through free sessions. Learn more.
Copyright Gibney, photo by Scott Shaw.
---
ACCESSIBILITY
The accessible entrance for this location is located at 280 Broadway. Please note that this is a shared entrance with the New York City Department of Buildings. To access the elevator, attendees may be asked to provide a valid photo ID and go through building security, including a metal detector.
Requests for reasonable accommodation or for access to the 280 Broadway entrance after 5:00 pm or on the weekend should be made three days in advance by contacting Elyse Desmond at 646.837.6809 (Voice only), or by e-mailing elyse@gibneydance.org.