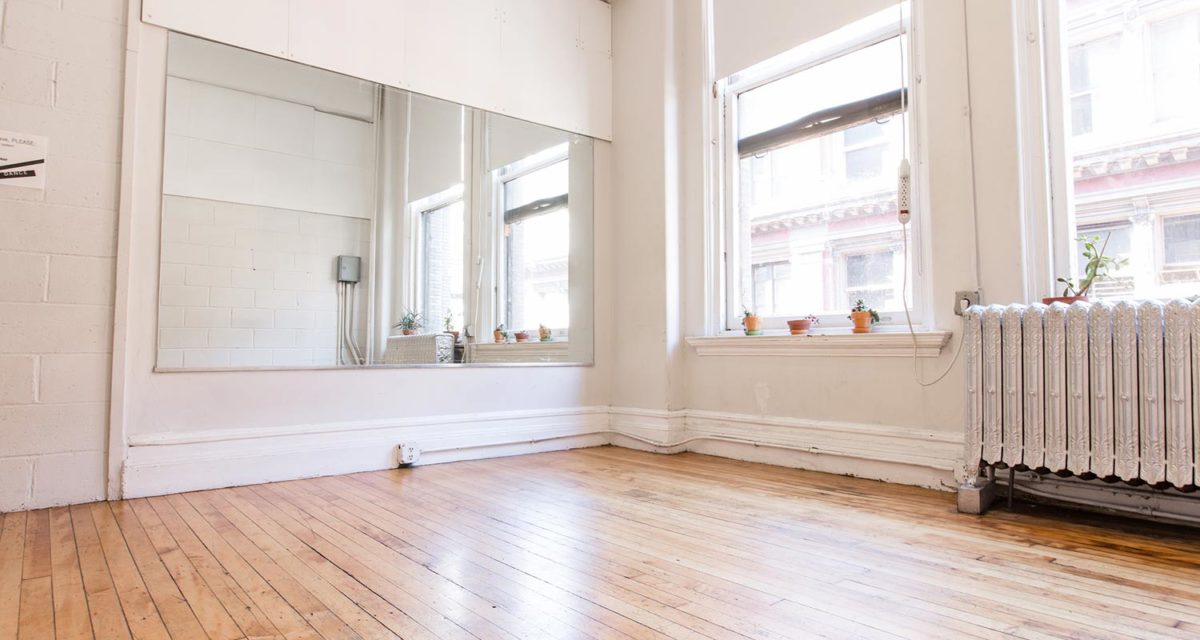 Studio 7 is an extra small, multi-use studio space perfect for meetings and small vocal or movement rehearsals. This quiet corner of 890 Broadway is private and pleasant, well-lit by two large windows overlooking 19th Street. Use of indoor sneakers is allowed. Piano not available.
STUDIO 7 IS PERFECT FOR
Single person dance, theater, or vocal rehearsals
A small office or meeting space
Storage space for large-scale productions
TECHNICAL SPECIFICATIONS
Dimensions: 12.5' x 14'
Ceiling Height: 11'
Flooring: Light Wood; Resilient
Permanent mirrors on East wall
Sound System: Yamaha CRX-040, 2 Yamaha NS-BP80 Speakers
Use of indoor sneakers is allowed
DID YOU KNOW…
Over the years, Studio 7 has been home to a Pilates studio, The Yard's administrative offices, and, until 2011, Gibney's main office. This space continues to see a huge range of activity. Because of its small size, and its proximity to larger spaces like Studio 4 and Studio 8, it has seen everything from meetings, to solo rehearsals, to ballet students warming up for class, to promotional video shoots for Broadway shows (including one with Matthew Broderick for Nice Work If You Can Get It!).